2023: Election Will Hold In South-East – Abaribe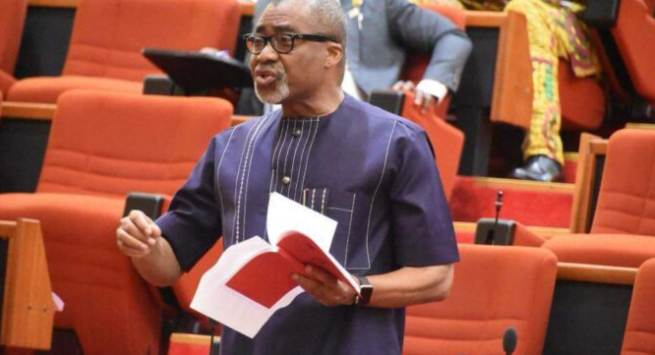 The lawmaker representing Abia South senatorial district, Enyinnaya Abaribe on Wednesday said the security issue in the South-East will not affect the 2023 general elections in the region.
Abaribe charged governors from the South-East to work together to end the unrest in the region, rather than working as individuals.
Speaking on Channels TV, he said the 2023 general election will be free and fair with BVAS, adding that the results will show who the people trust or not.
He said, "For some time we have not heard that all the governors have met. They are the chief security officers of their states.
"When they come together and take a stand everyone will follow, but each of them seems to want to do their own thing separately and it is not working because this is a regional issue.
"For example, if you pursue them in Imo they extend themselves to Anambra, if you push them in Anambra they run to Ebonyi, you push them in Ebonyi they run to Enugu.
"So every one of us must come together and work and work to bring peace to Igboland. But this will not affect the election, I tell you. You will see that the elections in the South-East will be free, will be fair and with BVAS the results will show who the people trust or not."
Abaribe claimed that external forces are responsible for insecurity in the South-East, with aim of stopping people from exercising their franchise freely and fairly.
He noted that he visited the leader of the Indigenous People of Biafra (IPOB), Nnamdi Kanu in the custody of the Department of State Services (DSS) and Kanu revealed that there is no sit-at-home in the region.
He said, "All that is going on is that some merchants of violence and destruction have taken over and committed crimes and when they do that, they now say it is this group or that group."