Dino Melaye Mocks Tinubu During Delta PDP Presidential Rally (Video)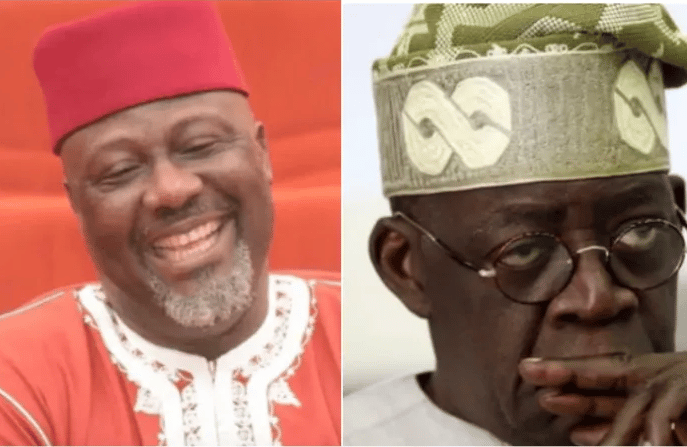 The spokesperson for the Peopes Democratic Party (PDP) Presidential Campaign Organisation, Dino Melaye, has mocked the flagbearer of the All Progressives Congress (APC), Bola Ahmed Tinubu.
Naija News reports that Melaye who is known for his dramas took the mic at the PDP Presidential really in Asaba, the Delta State capital on Tuesday and led the viral 'Emilokan' song which was to mock Tinubu's health challenges.
It is widely known that 'Emilokan' is one of Tinubu's slogan which he created while seeking for the support of APC delegates in Ogun State before the party's presidentialprimaries.
While demonstrating the song at the rally, Melaye, former Senator who represented Kogi Central in the National Assembly, held the mic, started behaving like he has shaky hands and collapsed on  the ground in mockery of Tinubu.
However, since the campaign kicked off,  Melaye and one of the spokespersons for APC presidential Campaign Council, Femi Fani-Kayode, have engaging in war of words, and dragging their principals on social media.
Watch the video below.