Stop The Verbal And Physical Attacks, Focus On Issues Facing Nigerians – Afenifere Warns APC, PDP, Others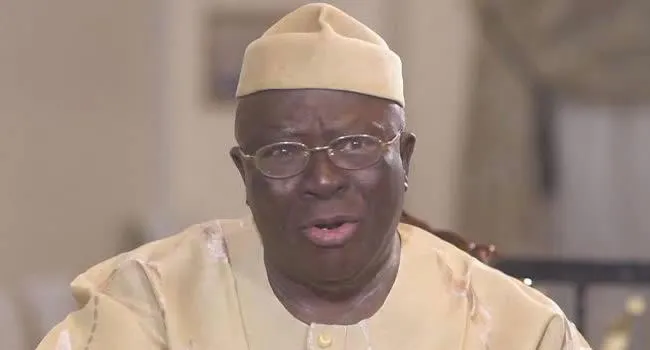 The pan-Yoruba socio-political organisation, Afenifere, has warned politicians across political lines over the increasing verbal and physical attacks that have characterised election campaigns.
In a statement by its National Publicity Secretary, Jare Ajayi, on Sunday, Afenifere urged political parties and their candidates to focus on issues facing Nigerians and proffer solutions to the myriad of challenges facing the country
Ajay also asked the presidential candidates to desist from utterances and actions that border on "de-marketing of opponents and possibly causing bodily harms on other people."
He submitted that verbal attacks emanating from some candidates and their spokespersons are encouraging their supporters to attack opponents in a manner that could result in bloodshed.
Ajayi added that Afenifere expressed concern over the escalating violence despite various peace accords being signed by presidential candidates and others.
He quoted the National Security Adviser, Major General Babagana Monguno (retd.), as saying that Nigeria recorded 52 acts of political violence across 22 states between October 8 and November 9.
The statement read, "Candidates and political parties that have good programmes to execute would not resort to verbal or physical attacks.
"We urge political parties and their candidates to focus on what plans they have to put an end to or at least ameliorate the sufferings of Nigerians.
"They should let us know that they understand the enormity of the problems facing us and that they have solutions to these problems.
"An end should be put to mutual self-abuse either verbally or physically."