LeBron James Shines As LA Lakers Stage Magical Comeback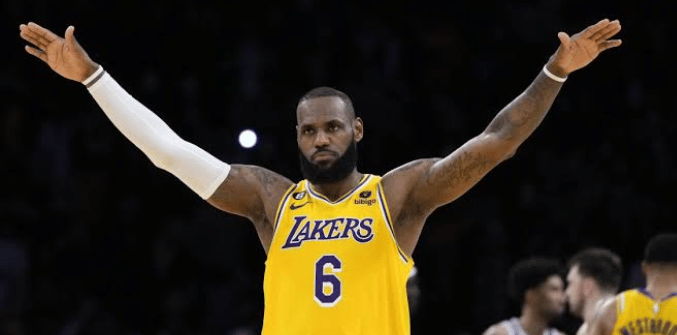 LeBron James was the starman as usual as he led the Los Angeles Lakers to defeat the Portland Trail Blazers 121-112 earlier today.
Before LeBron James stepped up for his team, LA Lakers were trailing by 25 points. James completed 37 points to seal the victory for his team at Moda Center.
The Lakers, who were down 71-46 at halftime, outscored the Trail Blazers 75-41 in the second half to pull off their second-largest comeback in the team's history.
After the astounding comeback victory, James said: "You can either go out, lay down and get ready for the next game or you can see what happens in the third quarter, make a game of it. We're not a lay-down team." 
Despite his exploits in the NBA so far, LeBron James is still behind Kareem Abdul-Jabbar, who has a record 38,387 career points in the NBA. At the moment, James, 38, is just 233 points short of breaking the record.
Anfernee Simons led the Trail Blazers in scoring, finishing with 31 points as they suffered their third straight defeat and their 12th straight defeat overall.
On the other hand, the Brooklyn Nets defeated the Golden State Warriors, the defending NBA champions, 120-116 in San Francisco thanks to another spectacular comeback by Kyrie Irving, who scored 38 points.
Stephen Curry made two free throws to give the Warriors a 116-115 lead with just one minute and 12 seconds left.
However, Irving's tenth assist of the game enabled Royce O'Neale to make a three-point shot before he added two free throws of his own to secure the victory.