Banks Battle New Naira Shortage Ahead Deadline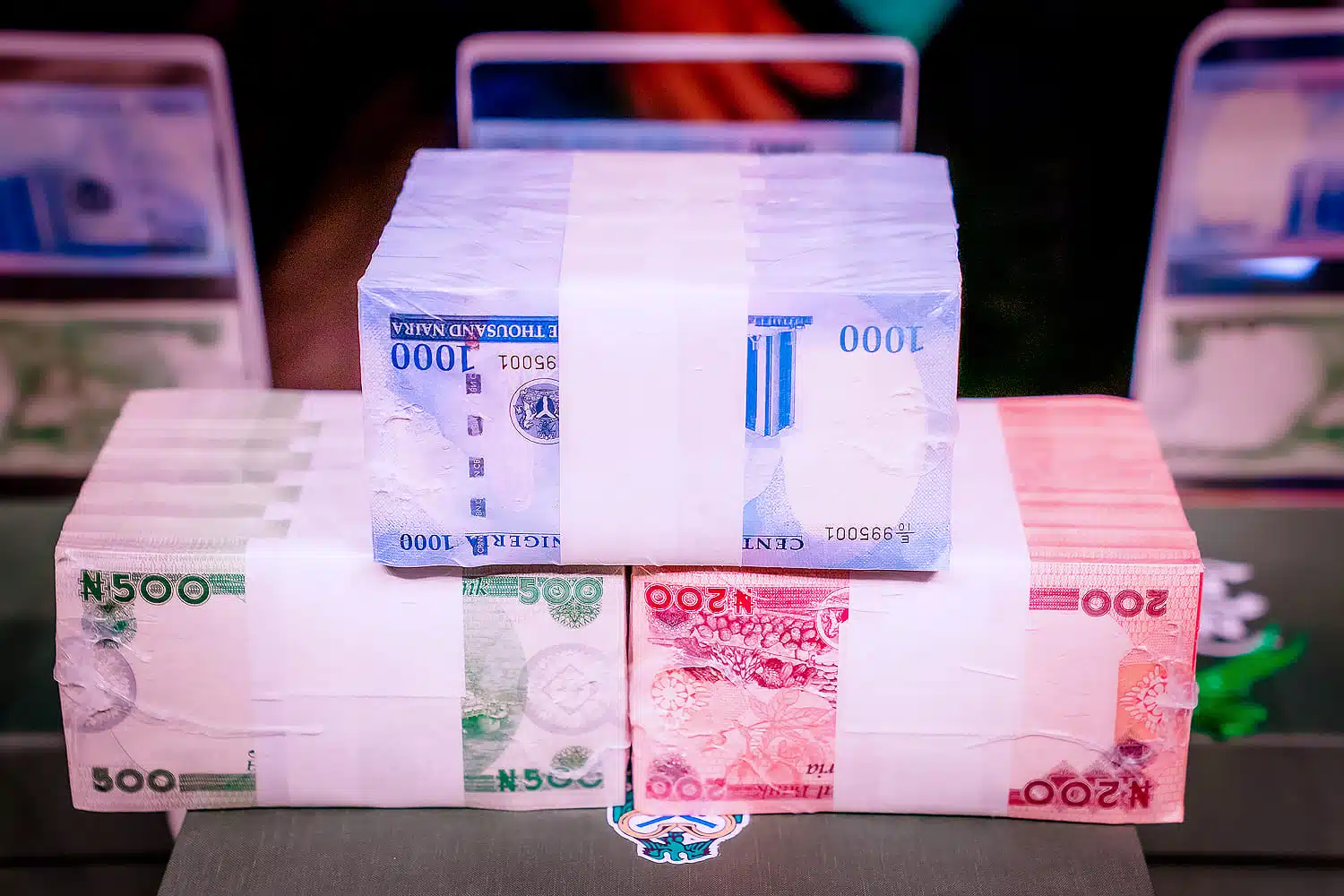 Automated Teller Machines in Lagos, Abuja and other parts of the country are still dispensing old notes with eight days to the January 31 deadline set by the Central Bank of Nigeria (CBN) to stop the old N1,000, N500, and N200 notes from being legal tender.
Despite CBN directing banks to dispense the new naira notes as of Sunday many ATMs belonging to the financial institutions were dispensing the old notes.
Although some of the ATMs in Lagos, Abuja, Ogun, Osun, and Gombe, among others, dispensed the new notes, Punch claimed that banks are still loading old naira notes which are due to be phased out by the CBN in about a week.
The CBN on Saturday stressed that there would be no extension of the January 31 deadline.
The CBN's Director of Capacity Development, Mohammed Abba, while addressing newsmen on the benefits of the new naira notes while sensitising traders at the Central Market Motor Park, Kaduna urged traders to hasten up and deposit their old naira notes in exchange for the new notes.
He also noted that the CBN would sanction errant commercial banks which refused to dispense the new naira notes through their ATMs or were found hoarding the notes.
He said, "For now, I don't think there is any possibility of changing or extending the January 31 deadline within which the old naira notes will cease as legal tender."
The CBN had at various programmes vowed to sanction any commercial bank found hoarding the new naira notes, saying it had produced enough for distribution to all the banks across the country.
The CBN Kano Branch Controller, Umar Biu, said during a sensitisation programme on the new naira notes organised for traders at the Sabon Gari market in Kano last Thursday that traders had the right to report any bank found either hoarding the new naira notes or charging customers before depositing their old naira notes.
He said, "You have the right to report any bank found hoarding the new naira notes or refusing to collect your old naira notes before the 31st January 2023 deadline.
"No bank should refuse to collect the old naira notes until the deadline of 31st January 2023."