APC Chair, Others Arrested Over Murder Of Police Officer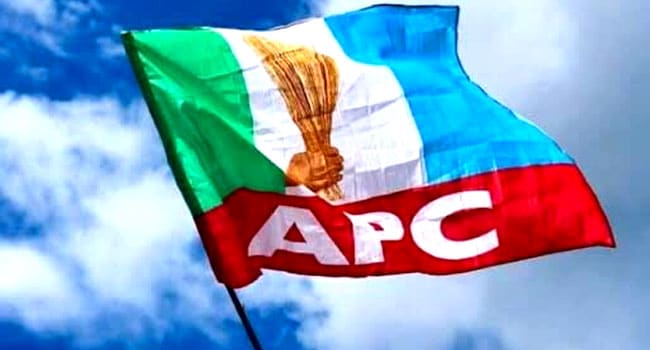 About 26 suspects have been apprehended over the recent murder and arson that took place in Ekoli Edda Community, in the Afikpo South Local Government Area of Ebonyi State.
Among those arrested were the state Chairman of the All Progressives Congress (APC), Stanley Okoro-Emegha, and a former chairman of the Afikpo South LGA and Federal House of Representatives candidate for Afikpo North/South Constituency in the 2023 general election, Eni Chima.
The Ebonyi State Police Command revealed that the suspects may be responsible for the incident on December 26 where two persons including a Police Inspector, were killed, while two houses were torched down.
Speaking in a press conference in Abakaliki on Monday, the Command's spokesperson, SP Chris Anyanwu alleged that the suspects were behind the terrible act and would be arraigned before a court of law.
The suspects were also accused of arson, conspiracy, armed robbery and illegal possession of firearms
SP Anyanwu said, "The key actors among the suspects arrested, volunteered useful 'confessional statements' that exposed the aggregate of overwhelming findings hereunder outlined:
"The fracas that engulfed Ekoli-Edda on 26/12/2022 ignited at about 1600 hours during a face-off between the security aides of Hon Stanley Okoro Emegha versus a faction of Ekoli-Edda youth believed to be loyalists of Hon Eni Uduma Chima.
"The protracted political rivalry/supremacy struggle between the duo, is the cause of the showdown that took place. Interestingly, the two political stalwarts hail from same community, belong to same political party and even live in close proximity.
"The visit of the APC chairman to his village on the fateful day, with his aides, infuriated the fragment of the youths in the area who are purportedly adherents of Eni Uduma Chima, hence the showdown that ensued.
"The war songs chanted by Egwu Famous Chinedu, the town crier, amidst hitting/blowing of his gong/trumpet, respectively, galvanised the youth into further action, hence, the rampage and escalation of the brouhaha."
He added, "The investigation further revealed that an attempt to arrest one Aruah said to be the leader of the Ekoli-Edda youth warriors, brought in the warriors who were reserved for the purpose of fighting in the boundary dispute between them and a neighbouring community in Cross River State. The said warriors wielded sophisticated prohibited firearms and their actions further degenerated the situation.
"Fourteen out of the entire suspects arrested (some still at large) will be arraigned immediately in court as prima facie case of conspiracy, armed robbery, arson, unlawful possession of firearms and malicious damage have been established against them."