Our Members Faced With Danger, Elimination – PDP Wants Redeployment Of Security Agencies Bosses In Imo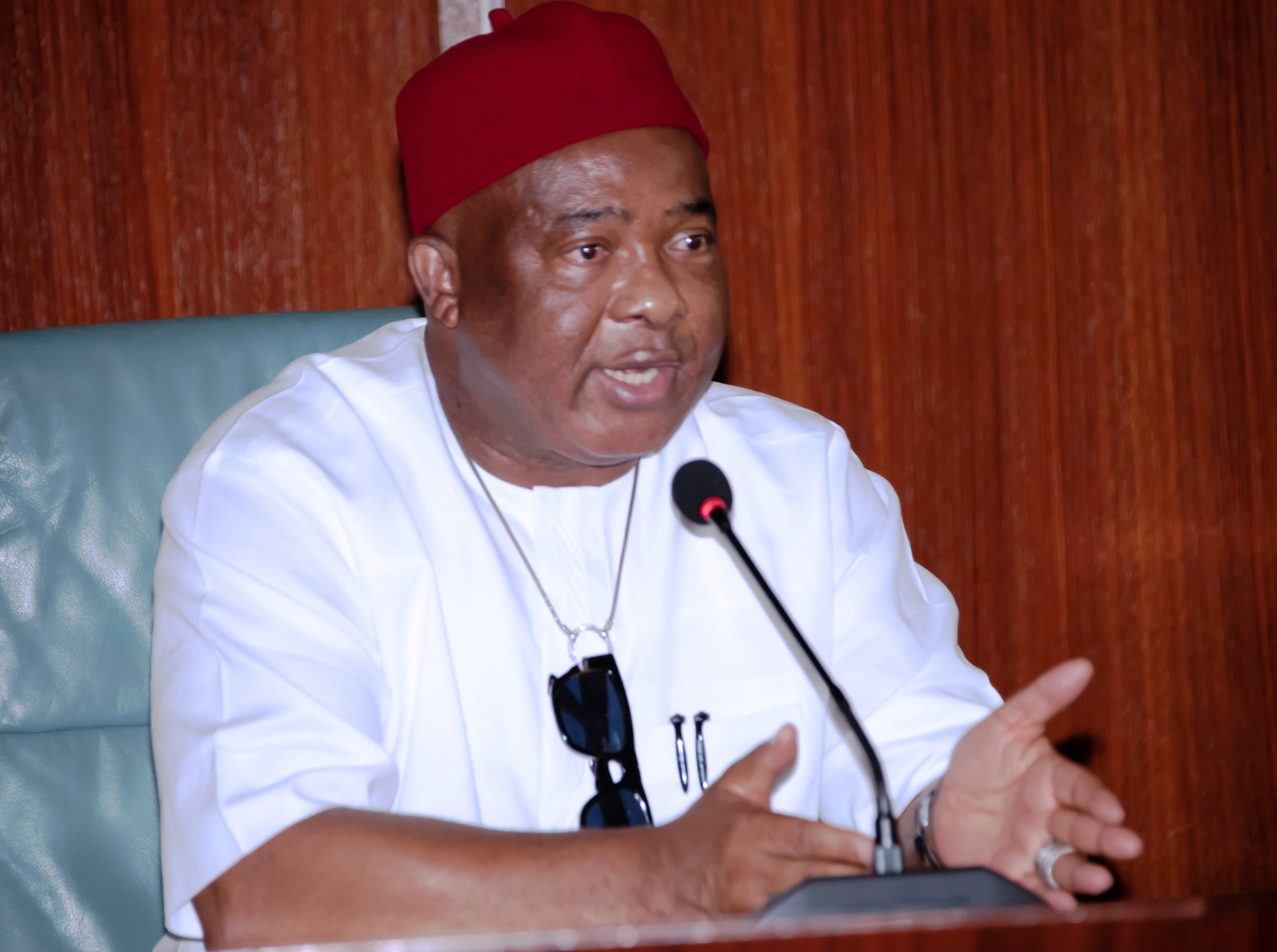 The main opposition party, the Peoples Democratic Party (PDP) has called on the Muhammadu Buhari-led Federal Government to redeploy all heads of security agencies in Imo state.
Recall that unknown gunmen had recently attacked the houses of Ikenga Imo Ugochinyere,  the CUPP spokesman and a PDP candidate for Ideato North South federal constituency, burning his properties and killing three people, including his uncle.
Speaking to newsmen, the state PDP, publicity secretary, Collins Opurozor, accused security agencies of refusing to provide necessary intelligence and effect arrests regarding the killings, burning of the houses of Ikenga Imo Ugochinyere.
According to the PDP, their members in the state are now faced with danger and elimination.
He stated, "The People's Democratic Party (PDP) in Imo State is deeply outraged following the failure of security agencies in Imo State to unmask, arrest and prosecute the masterminds of the bloody attack on the candidate of our Party for Ideato Federal Constituency, Barr. Ikenga Imo Ugochinyere, on January 14, 2023.
"It has been one full week since the residence of Ikenga Ugochinyere in Akokwa was stormed by a motorcade of assailants. Innocent citizens and members of our Party were massacred in the most brutal and gruesome ways. One of the victims was an uncle to Ikenga Ugochinyere. A total of thirty-two vehicles were burnt to ashes. Buildings were levelled to the ground with explosive devices.
"The silence of the security agencies in Imo, particularly the DSS, Police and Army, and their inability to provide necessary intelligence and effect arrests since this ugly incident took place cannot be rationalized. It has become disturbing. It cannot be defended. If anything, it speaks to the jeopardy which awaits the credibility of the 2023 elections in Imo State. Opposition leaders and candidates in Imo are now faced with the imminent threat of elimination.
"Imo PDP, therefore, calls on the Director-General of the Department of State Service and the Chief of Army Staff to immediately redeploy the heads of their agencies currently serving in Imo State. This will engender confidence in the non-partisanship of the security establishment in Imo and create an atmosphere conducive to free and fair electoral contests.
"Leafing through the circumstances that preceded the attack, our Party has the very strong and unimpeachable conviction that it was carried out by those who felt their plans to compromise the INEC voter register, stop the use of BVAS through a secret court action, force the INEC Chairman out of the office and massively rig the 2023 elections had been exposed and scuttled through the patriotic roles of Ikenga Imo Ugochinyere."