Ohanaeze Begs As IPOB's Simon Ekpa Threatens Peter Obi's Supporters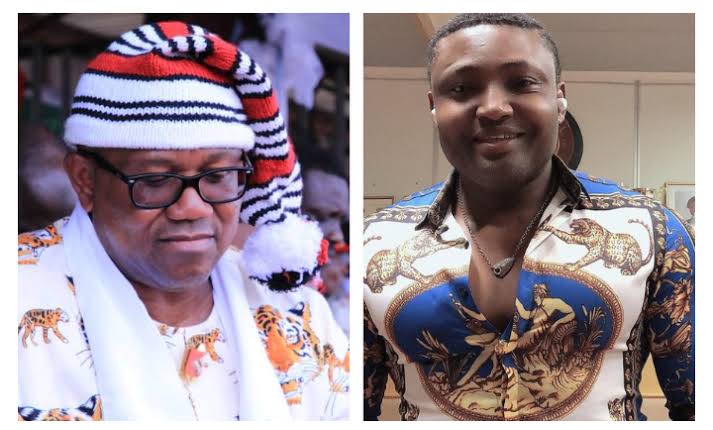 The controversial disciple of Nnamdi Kanu, the leader of the Indigenous People of Biafra (IPOB), Simon Ekpa, has threatened supporters of the presidential candidate of the Labour Party, Peter Obi.
During a now-deleted live broadcast on Facebook Saturday morning, Simon Ekpa said the former Anambra governor did not "represent Biafran interest" and should not "distort the Biafra dream."
Ekpa, who is said to be based in Finland, noted that "everything will be done to resist" Obi.
The pro-Biafra agitator said, "All those making a case for Peter Obi. If you follow these people (Obi's supporters), you know they are deceiving us. They want to send us to an early grave. How can you follow the advice of a confused person who doesn't know his left from his right?
"I want you people to see the confusion in their brains. The problem is that Obi's supporters are tribalistic. They are emotional. There is no way you want to talk about this country without making mistakes. How can they be preaching one Nigeria to us? They are not honest people. That is why we have said there would be no election in the South-East, and that is final.
"(Peter) Obi supporters don't want to identify with the struggles of Ndigbo, and they are still telling us about 'One Nigeria.' They are deceiving themselves in this evil set-up.
"Anyone that opens their mouth to speak about Nigeria and Peter Obi is going to be exposed. All these other people supporting Obi will be disgraced. If you want Peter Obi, go and vote for him in the North. But, no election will hold in Biafraland."
Reacting, the apex Igbo socio-cultural organization, Ohanaeze Ndigbo Worldwide, called on Simon Ekpa and his followers to sheathe their swords for the greater good.
The spokesperson for the group, Alex Ogbonnia, told The PUNCH that a win for Peter Obi in next month's election is a win for Nigerians.
"I beg our brother, Simon Ekpa, and all his followers to, please, not ruin our chances. They should sheathe their swords and allow their brothers to vote. We are all from one family, and a win for Obi is a win for all Nigerians," he said.