2023: Yahaya Bello Allegedly Withdraws Support For Tinubu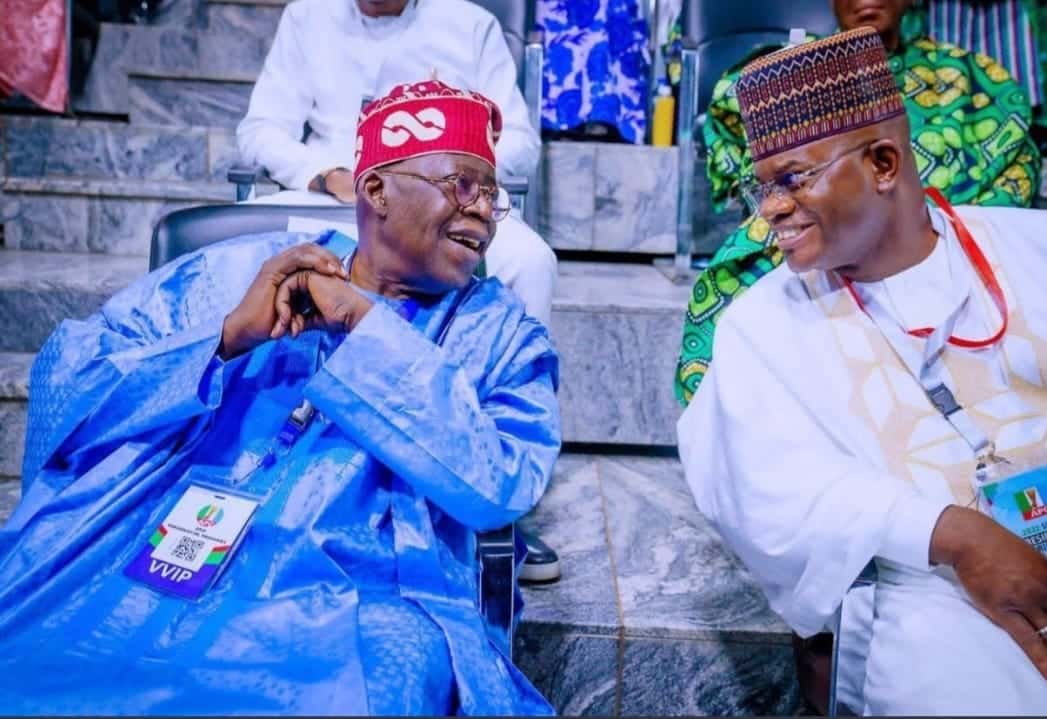 The Governor of Kogi State, Yahaya Bello has reportedly withdrawn from the All Progressives Congress Presidential Campaign Council, Yahaya Bello.
A source that spoke with Sunday Tribune disclosed that the stand of Governor Bello might be because of the permutations in the state ahead of the November governorship election.
The source noted that Bello who is the National Youth Coordinator of the Tinubu-Shettima Presidential Campaign Council has allegedly withdrawn from supporting the presidential candidate of the party, Bola Tinubu because the lawmaker representing Ikeja Federal Constituency in the House of Representatives, James Faleke, may contest for the governorship ticket of the party.
Faleke who is a confidant of Tinubu was the running mate to the APC governorship candidate in the November 2015 governorship election, Abubakar Audu, who died shortly after casting his ballot.
Political parties in the state are expected to conduct their governorship primary between March and April 2023.
Sources revealed that Bello has been warned to withdraw his support for Tinubu who might be calling the shots in the state if he wins the presidential election.
A chieftain of the party noted that the state Governor is not pleased with shifting power to Kogi West, as he has an anointed choice, Jubril Mommoh who is from Kogi East.
He said: "The governor wants a close confidant, who can cover his tracks as his successor.
"So, he is wary of Tinubu winning the presidential election. He knows that Tinubu will look at how he emerged, with the support of northern governors for power shift and may look in the direction of Kogi West and Faleke.
"The PDP may also settle for a candidate from Kogi West in the November election."
The source further stated that the incumbent Deputy Governor, Edward Onoja, who is also from Kogi East is also interested in the APC ticket.
However, it has not been confirmed if Falake has an interest in the party ticket.
The APC source further revealed that Tinubu, who personally signed the appointment letter of Governor Bello as the National Youth Coordinator for his campaign issued to the latter last September was already aware of the governor's half-hearted commitment to his aspiration.
He said: "He knows some of the governors who could undermine him. That's why he is relying on the Independent Campaign Council he created to drive his cam-"Faleke is from the state. Same is the Minister of State, Federal Capital Territory, Ha-jiya Ramatu Tijani Aliyu, the Baba Ali and a host of others who has been galvanising support for Tinubu in the state."