Wike's Executive Orders Cause Of Violence in Rivers -Tonye Cole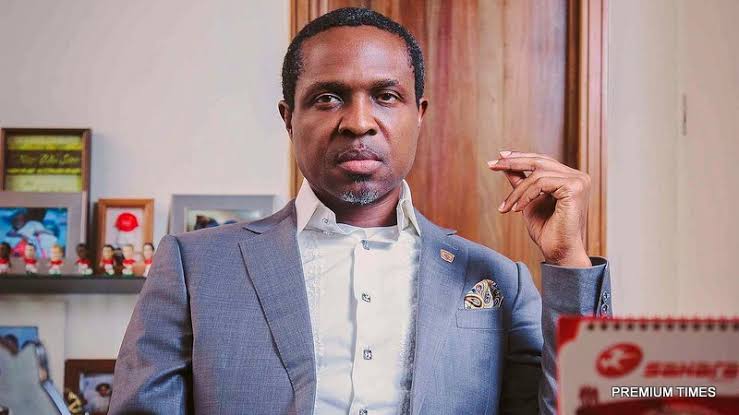 The governorship candidate of the All Progressives Congress (APC) in Rivers, Tonye Cole, has claimed that the executive orders by Nyesom Wike started the violence in the state.
On Thursday, an explosion reportedly rocked the APC's governorship rally at Ojukwu field, Rumuwoji community in Port Harcourt, the state capital, which the party had accused the PDP of being responsible for.
But the state Police Command denied claims of any explosion, stating that the incident was a clash between the community members and party supporters.
Speaking during an interview on Channels Television on Friday night, Cole stated that the Wike government should be blamed for the violence in the state.
The APC flagbearer opined that the executive orders restricting the use of public buildings and residential areas for political activities set the tone for the violence in the state.
He, however, insisted that there was an explosion at the rally venue, adding that it was designed to stop the APC from conducting its campaign in the state.
He said: "This is just a build-up. It started a while ago with some executive orders that basically began to set the tone for the kind of violence we are seeing.
"Right from 4am, after we had put up the podium and all of that, we started getting resistance from the mayor of Port Harcourt and a couple of people, who wanted to stop the rally.
"We met with the police. There were threats of violence that could occur. We refused to stop. They asked us to go elsewhere.
"Basically, the explosion was an attempt to stop us from holding the rally. I was surprised to get a report from the police that there was no explosion."