You're The One Who Deserves An Ethnic Tag – LP Fires Kwankwaso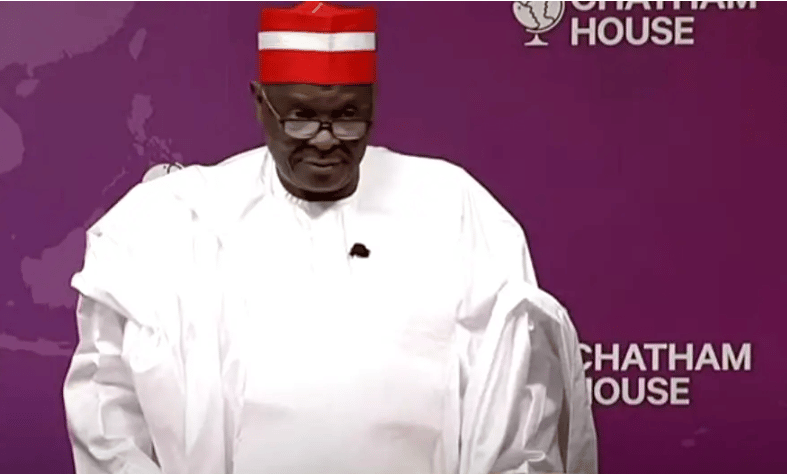 The Presidential Campaign Council of the Labour Party has berated the presidential candidate of the New Nigeria Peoples Party (NNPP), Rabiu Kwankwaso, over his criticism of its presidential candidate, Peter Obi.
Recall the Kwankwaso, while speaking on the "Nigeria's 2023 Election: Service Delivery and Policy Alternatives" at Chatham House, London on Wednesday, said the LP was all about hype and built on ethnic and religious sentiments.
Reacting to the comments, the spokesman of the LP Presidential Campaign Council, Yunusa Tanko, said the former Kano state governor is the one that is an ethnic and religious bigot.
In a chat with The Punch, Tanko said Kwankwaso failed to see the quality possessed by Obi other than ethnic and religious sentiments.
He said: "That is a wrong perception. These things can also be said of Kwankwaso and his party. If it is about ethnicity, Kwankwaso is also from a particular ethnic group. If it is about religion, he practises a particular faith too. Where Kwankwaso falls short is that neither he nor his party has the contents that our party and presidential candidate, Mr Peter Obi, have. We have content and most Nigerians know this.
"Our candidate was the only one who came out to say, 'don't vote for me because I come from a particular ethnic group and don't vote for me because I practice a particular religion, but vote for me because I have the capacity, character, integrity and compassion to make this country work.' These attributes were reechoed by the Emir of Kano who spoke in Hausa language telling everyone that Peter has all it takes to govern this country when we visited Kano to interface with Nigerians over there."
Also speaking, the Director General of the Labour Party Presidential Campaign Council, Akin Osuntokun, said if any Nigerian leader deserves an ethnic tag, that person would certainly be the NNPP standard bearer.