RCCG's Pastor Adeboye Under Attack Over 2023 Presidency – Nigerians React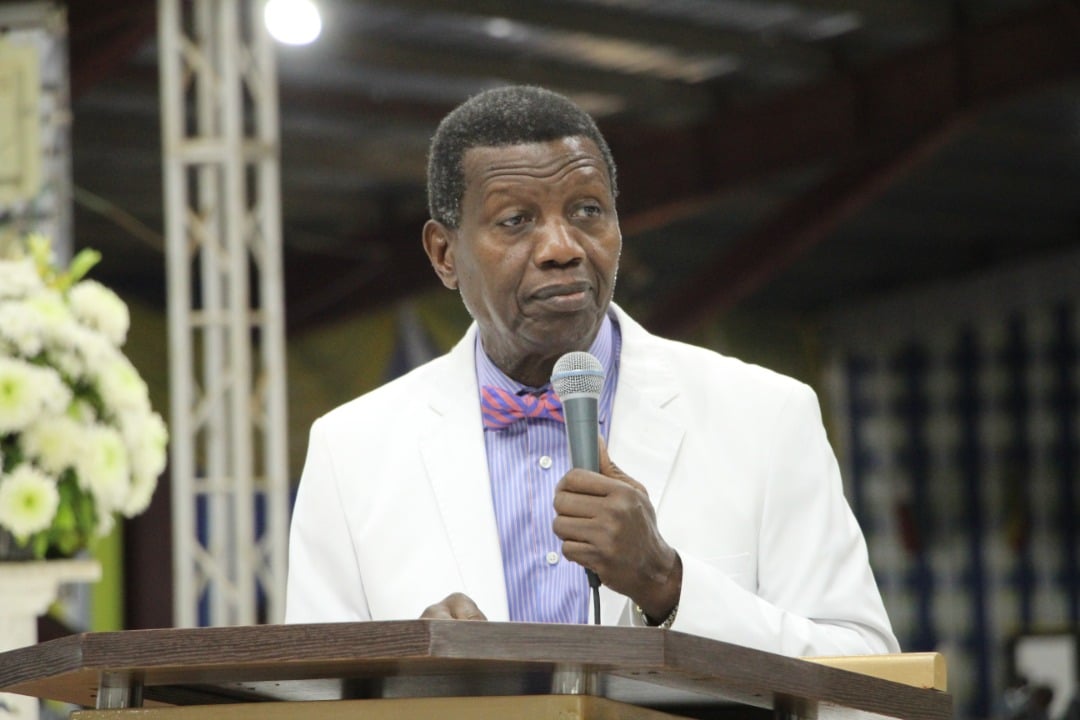 The General Overseer of the Redeemed Christian Church of God (RCCG), Pastor Enoch Adejare Adeboye, has come under social media attack over his alleged 'coldness' about the forthcoming 2023 presidential election.
Naija News recalls that the revered preacher had declared earlier that God has yet to say anything to him about the forthcoming 2023 presidential election in Nigeria.
Adeboye, while delivering a sermon on Saturday, January 7, during the RCCG monthly Holy Ghost Service tagged, "Wonderful" at the Redemption City, Lagos-Ibadan Expressway, Ogun State, said that if God doesn't reveal anything to him about the election, then the congregation should be ready to vote as led by their spirit.
He emphasized the need to get their Permanent Voter Cards (PVC) ready to be used to exercise their civic rights come February 25 presidential poll, regardless of whether God speaks to him on the matter or not.
Why Is RCCG Trending On Twitter?
Naija News observed that RCCG started trending on the microblogging platform on Thursday after a netizen alleged that members of the church lost interest in politics after the Vice President, Prof. Yemi Osinbajo, who is a pastor of the church, lost the All Progressives Congress (APC) presidential ticket to Asiwaju Bola Ahmed Tinubu, at the party's primaries months ago.
The netizen [@kingroyce01] claimed that his friends who are members of the RCCG, have since become cold about the forthcoming elections after Osinbajo's loss to Tinubu.
The tweet reads: "Because Osinbajo lost APC primaries, my RCCG friends lost interest in Politics. Y'all think youre ready for a new Nigeria but you're not, you just want your guy in power."
The tweet has since generated a barrage of reactions on social media, as netizens speak for and against the submission of the Twitter user.
See some of the reactions below:
Hailing the person of Osinbajo despite his loss, @dharmyadams – wrote: "This a valid feeling, that man was the best option for Apc as a flag bearer.
"It's a sad tale of true democracy, seeing who became the flag bearer and also the quality of speech from each candidate. Osinbajo definitely outstood his peers."
On the other hand, @cute_pecky joined the critics of RCCG and Pastor Adeboye, saying: "Have you ever thought about why RCCG is cold about 2023 elections and was vocal in the last election?
"They would rather have a Mu/Mu ticket than offend Tinubu's wife who is a deaconess in Redeemed Church.
"They are so tribalistic even in their so-called Christian denomination. It's glaring in rccg and living faith, mfm etc," – McDonald Anyanwu – @iykeduet tweeted.
Uwem Akwang – @UwemAkwang1 said: "Those exhibiting this attitude are just waiting for a bad leader to emerge so they can start binding and laminating.
"God will use the faith of positive minded Nigerians to change Nigeria, not the ideology of many who feels God should work according to their own thoughts.
Sabi_ @MyGuyITK – "Lost alot of my respect when Baba used his left hand to pray for GEJ and right hand to pray for Buhari. I remember vividly how members started trending it. "Baba have chosen o" all over the place.
son of man [@KaluOchu] said: "Osibajo was the only prominent RCCG member gunning for a prominent position in politics, hence the eagerness and fervency in 2015. Let me advice you: RCCG should be repenting from hypocrisy and tribalism. You are a tribalistic lot under the guise of Christianity.
@legitcriz – "99% of RCCG members that protested in 2014/2015 against the GEJ regime have all taken the back seat to the austerity of the APC & BUHARI/@ProfOsinbajo government.
"I LOVE THE DEFINITION OF HYPOCRISY BY ABRAHAM LINCOLN."
Meanwhile, Pastor Adeboye during a different sermon at his Church had revealed why he didn't prophecy about the forthcoming elections.
Naija News understands that the cleric during the release of prophecies for the year 2023, left out Nigeria, especially the 2023 general elections. Usually, Pastor Adeboye would give prophecies about the World, Nigeria and RCCG.
Giving clarification, however, Adeboye said he is aware that his followers and many Nigerians were expecting him to tell them what would happen in the country during the forthcoming elections and others.
He said: "Is that all? You may be asking." Adeboye recalled that about three days ago, the police in Ghana threatened to arrest pastors who would prophesy negative things about the country.
"Ghana is not far from Nigeria," Adeboye said, insinuating that the police in Nigeria might move against him if he should drop the powerful prophecies about Nigeria, so he opted not to do so at all."