"If They See The Colours They Will Think It Is A Fake Currency" – Sultan Advises CBN On New Naira Notes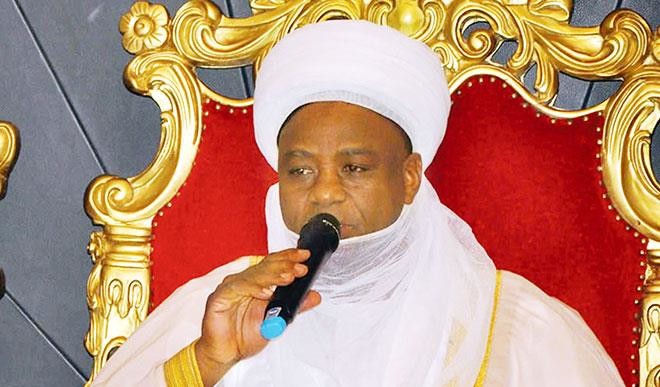 The Sultan of Sokoto, Muhammadu Sa'ad Abubakar has told the Central Bank of Nigeria (CBN) to create and disseminate more sensitization about the new naira notes.
This is as the first-class traditional ruler also urged the apex bank to consider extending the deadline to phase out the old naira notes.
Speaking on Thursday in his palace while receiving the CBN Comptroller in charge of Sokoto State, Dahiru Usman, and some officials of the Apex bank, the Sultan said many people in the rural areas may still reject the new naira notes thinking it is fake currency because they are unaware of it.
While questioning the January 31 deadline date set by the CBN, the monarch said many people particularly rural dwellers could not move large sums of money from their village to banks in the city due to fear of robbery or kidnap attacks on the way.
He also blamed the CBN for not including traditional rulers in its plans to educate the (rural) people on the new naira notes, saying the conventional methods may not get to the grassroots.
Sultan Abubakar further expressed concerns about the effect the new withdrawal limit might have on businesses across the country.
He said, "We still have people who didn't know that our naira was redesigned. They could reject the new naira notes when given. If they see the colours they will think it is a fake currency.
"The CBN ought to have considered stakeholders right from the day the redesigning was announced.
"We have credible means to disseminate the information to the common man because the conventional media is for the elites. You should have used traditional rulers to pass the message down to the masses but you didnt involve us, that is why we keep quiet.
"What will be the fate of these people after January, 31 deadline"?
Earlier, the comptroller told the Sultan they were in the palace to inform him about the redesigned naira notes and the e-banking as well as seek his advice.
He promised to convey the Sultan's position to the headquarters.