PDP Crisis: There Is A Reason G-5 Has Not Taken Any Action Yet – Ortom Speaks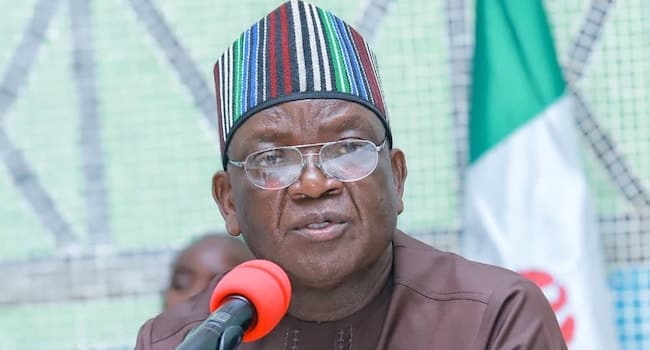 The Benue State Governor, Samuel Ortom, has said the Peoples Democratic Party (PDP) should blame itself if reconciliation with G-5 Governors fail.
He insisted that the reason for delay in resolving the crisis was due to arrogance, mischief and impunity on the part of the party leadership.
According to Vanguard, Ortom, who is a leading member of the G-5 governors, said this in an interview, on Thursday.
The Governor explained that the G-5 are not confused as to their next steps but are simply leaving room for genuine reconciliation as they are loyal party men, hence the reason for their silence.
Speaking on his preferred presidential candidate, Ortom stated that he would have personally led the campaign of the candidate of the Labour Party, Peter Obi.
He explained that although Obi, like most human beings, was not perfect, he possess the qualities of the kind of leader Nigeria needs at this point in our history.
Ortom said, "I think we are on course as far as I'm concerned with our group. As faithful party men, we have given enough time.
"And we are told that the failed leadership at the national level will take advantage of the opportunity we have given them to address those issues.
"There are many ways of addressing issues even when you are not able to meet the demands of a group or individuals, you will find a way of meeting.
"I will quote (former military) President Babangida who said 'a little to the left, a little to the right.' Then you find the meeting place.
"Where people decide to be arrogant, where they decide to be mischievous, and do things as if the other person does not exist and try to do some things with impunity, as if they have won election, and they don't need any other person, it becomes a problem.
"But election cannot be won when ballot is not cast. Because I know, as a veteran politician of over 40 years, most of these key actors you see today in politics, when it comes to the School of Politics, they are my subjects.
"You know, the good thing about someone like me is that I started from the grassroot and I built myself from that level and I have gotten to where I am today."