Atiku Support Organisation Dissolves Structures Nationwide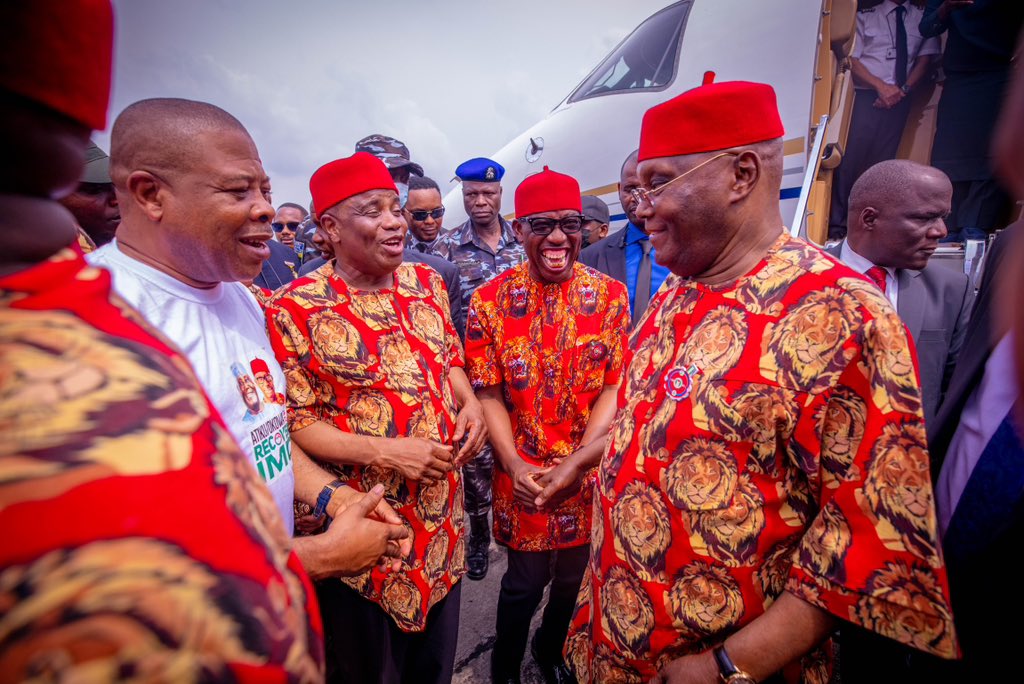 The Atiku Support Organisation (ASO), a support group of the presidential candidate of the Peoples Democratic Party (PDP), Atiku Abubakar, has announced the dissolution of its structures across the country.
The Director-General of the support group, Abubakar Kabir Babawo, made this known in a statement on Thursday in Abuja.
Babawo said the structures were dissolved to enable the organisation restructure before the February 25 presidential election.
He asserted that the national leadership of the organisation would ensure that members are fully committed to the objectives of the organisation.
Babawo thanked members of the group and urged them to ensure that the party's flag bearer wins the presidential election.
He said: "After carrying out a holistic assessment of the Atiku Support Organisation, and in particular the very crucial state leadership, the executive management of ASO has decided to dissolve all state structures and ASO liaison officers with immediate effect.
"A sole administrator in each state will be appointed within five working days to manage its affairs while restructuring is underway. Liaison officers remain permanently dissolved.
"This decision was well thought out and executed to create room for the necessary restructuring of the organization, for better delivery ahead of the February elections.
"Atiku Support Organization, the foremost support group management body, and major youth mobilization vehicle, has consistently played an outstanding role in promoting the noble objectives of His Excellency and PDP Presidential candidate, Atiku Abubakar, and it aims to continue to do so.
"To safeguard and promote its mandate, it will continue to do all that is necessary in ensuring its members remain fully committed to its objectives.
"All state chapters and their coordinators and deputies, in particular, will be given priority to return back to their positions based on the following criteria; loyalty, honesty, and commitment, track record of competence, leadership skills and capacity.
"Let me also affirm that all ward, local government, and zonal structures remain valid. Where members have been found to meet the criteria, they may be re-appointed, while suitable replacements will be made where required."