2023 Elections: Borno Declares Eight-day Holiday For Schools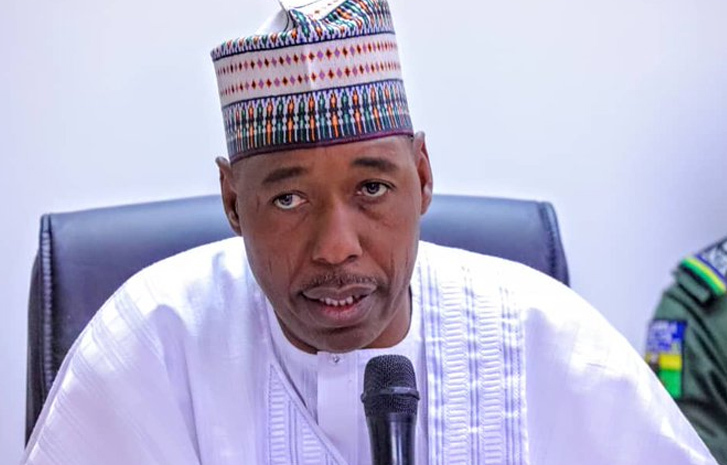 Governor Babagana Zulum's led government of Borno State has announced an eight-day holiday for all schools ahead of the 2023 general elections.
A statement issued through the state's Ministry of Education on Thursday morning said the break duration will allow eligible staff and students to exercise their civic rights in the forthcoming 2023 general elections.
The statement signed by the Director, Schools Management, Ministry of Education, Mustapha Umara, titled 'Addendum to the school calendar 2022/2023 academic session', read; "I am directed to release an addendum to the 2022/2023 school calendar by declaring eight day holidays during the forthcoming 2023 general elections to enable staff and eligible students exercise their civic rights and allow for the usage of schools as collation centres.
"The eight days holiday is slated between Thursday, February 23 to Wednesday, March 1, 2023, for presidential and national assembly elections and Thursday, March 9 to Wednesday, March 15, 2023, for governorship and state Assembly elections.
"All schools are to strictly comply with this addendum."
Meanwhile, the Nigeria Air Force (NAF) has killed three Boko Haram commanders and 27 other terrorists in fresh airstrikes in Borno State.
Naija News gathered that the insurgents were killed during an aerial bombardment of four of their camps located in Bula Jitoye, Halka Kojoye, Halka Alai, and Bulamaye in the Bama Local Government Area of the state.
According to a counter-insurgency expert in the Lake Chad region, Zagazola Makama, the operation was conducted on Sunday, January 1, around the Sambisa forest.
He said the coordinated joint air and ground offensive by the Nigerian military came barely hours after Boko Haram fighters and the Islamic State West Africa Province (ISWAP) had deadly clashes.
Makama quoted a source as saying that one of the commanders killed in the air force onslaught on Bula Jitoye is popularly called 'Captain' or 'Doctor'.
According to the source, the two other commanders were said to have been killed in Halka Kojoye and Halka Alai.
The source quoted by Makama said one of the terrorists was heard in an intercepted communication, saying "we are killing the ISWAP and seizing all their weapons but our major problem is that the jets are killing us too.
"On January 1, 2022, We lost about 30 fighters including 3 of our commanders; even Doctor was killed in the strikes. We want to fight them but we are afraid of the jets," the source was quoted as saying.
In a two-minute, 50 seconds video seen by Makama, Boko Haram fighters on motorbikes were burning makeshift houses and vehicles, killing members of the ISWAP group.