My Administration Has Recovered All Territories Fom Boko Haram – Buhari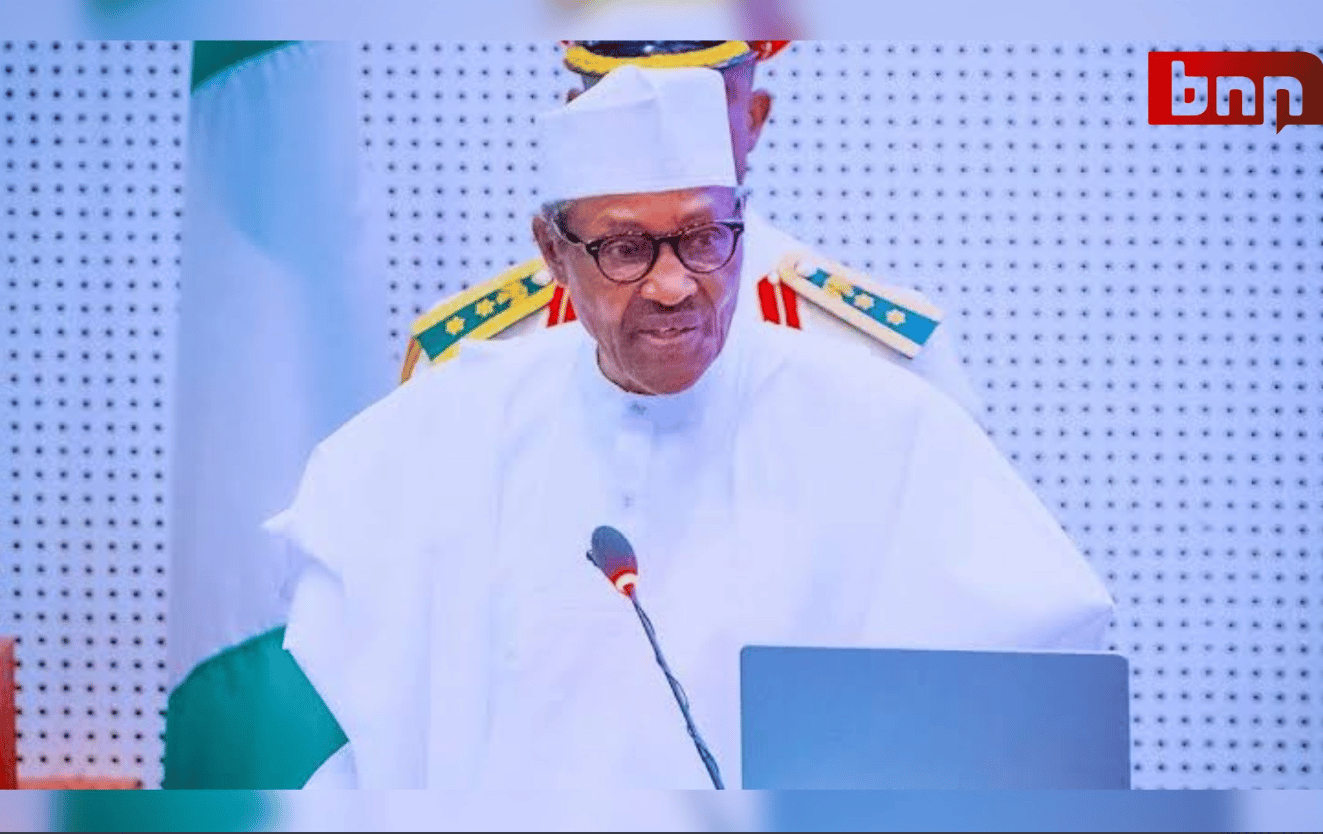 President Muhammadu Buhari has said his administration has recovered all grounds previously under the control of Boko Haram and the Islamic State of West Africa Province (ISWAP).
Buhari stated this on Tuesday when he was given the African Award for Strengthening the Peace by the President of the Abu Dhabi Peace Forum, Shaykh Abdullah Bin Bayyah, in Nouakchott, Mauritania.
The President said despite spending over $1bn to reclaim Boko Haram-held territories in Borno, Adamawa and Yobe States since 2015, Nigeria's security and that of the Lake Chad Basin remains unstable.
President Buhari added that the instability in the Lake Chad region is due to lingering conflicts in Libya, the Central African Republic and Russia's aggression in Ukraine.
This is according to a statement signed by the Special Adviser on Media and Publicity to the President, Femi Adesina, titled 'President Buhari receives award for peace in Africa, lists conditions for future harmony.'
He said: "Although we are winning the war, however, as a country and sub-region, we continue to be negatively impacted by events in Libya, the Central Africa Republic, The Sahel and the war in Ukraine.
"Boko Haram is false. You say Western education is ungodly. It's fraudulent. Whoever is financing them just wants to split the country.
"All the grounds they seized before we came have been recovered, and the rebuilding process is going on well."
The President premised his argument on the free circulation of "all sorts of small and light weapons" orchestrated by foreign fighters.
He also reasoned that the idleness of African youths and non-inclusion in discussing issues that concern them is providing a steady recruitment pool for the extremist organisations wreaking havoc in various parts of the continent.
He, therefore, urged leaders to place a premium on youth development, with more seriousness and actionable ideas in promoting skills acquisitions while discouraging idleness.
He said, "When I assumed power in 2015, Boko Haram held about two-thirds of Borno State, half of Yobe State, and a couple of local government areas in Adamawa State, all in the North-East of Nigeria.
"We have been able to retrieve these swathes of territories by investing over $1bn to acquire hard and software weaponry from the US and other friendly countries to carry out sustained operations against insurgency since 2015."
In his remark, Shaykh Bayyah described Buhari as "a symbol and icon of leadership and integrity," who would remain an inspiration even after leaving office as President.
He commended the efforts of the Nigerian President to eradicate religious extremism, stressing that "it is something the world must collaborate to do.
"You are doing a great job in that regard, and it is something we need to do wherever such rears its head around the world."
While inviting the Nigerian leader to visit Abu Dhabi within the short time left for him in office, Bayyah said: "You have had varied experiences, as a military leader, and a democratically elected leader for two terms and your input will be appreciated in any society. We will be glad to receive you."