Kwankwaso Discloses Those Who Are The Biggest Problem In Nigeria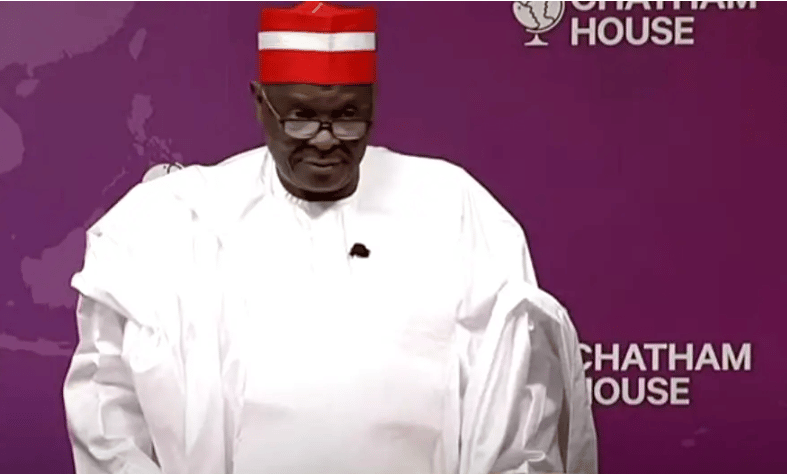 Kwankwaso stated this while addressing stakeholders on his vision for Nigeria at Chatham House, London.
According to the former Governor of Kano State, rich people in the country are not making any efforts in moving the country forward.
He said, "Forget about the big people, who are actually the problem of our country…"
The presidential candidate of the NNPP further stated, "With supporters at the grassroots level, we are the only party today and we've succeeded in Northern Nigeria today in terms of votes and support. Now we are working in the Southern part of the country."
I Will Not Step Down For Anyone – Kwankwaso
Kwankwaso has also said he will not be stepping down for any candidate ahead of the February 25 election.
Naija News reports Kwankwaso made the disclosure on Wednesday while speaking at Chatham House in London about his plans and policies if elected as the next Nigerian president.
Kwankwaso, however, revealed that he is ready to step down his 2023 presidential ambition if he sees a better candidate contesting to succeed President Muhammadu Buhari.
The former Governor of Kano State said he wants to be the next president of Nigeria because he is better connected with the hopes and aspirations of Nigerians.
According to the LP flagbearer, he has a practical plan to address every challenge bedeviling our country because he understands the issues.
He said: "I understand the issues involved, the mistakes that were made, the wrong priorities that were set, and together with our team, we are better connected with the hopes and aspirations of the Nigerian citizens.
"We understand, agree with, and share grievances. And we have a practical plan to address each and every challenge bedevilling our country."
Kwankwaso also promised to revamp the economy and create a conducive environment for businesses to thrive and attract more foreign investment if elected.
The LP flagbearer vowed to deal with poverty and bring more people on board to tackle education needs in Nigeria.
He said, "I built over 500 classrooms while I was governor of Kano state, and when elected I will bring more people on board to tackle education needs in Nigeria."
Kwankwaso, who recalled his time as Defense minister and Special adviser to the president of Somalia, promised to recruit more into the Nigeria armed forces and fight insurgency