2023: APC Raises Alarm Over Plot To Frustrate Campaign In Plateau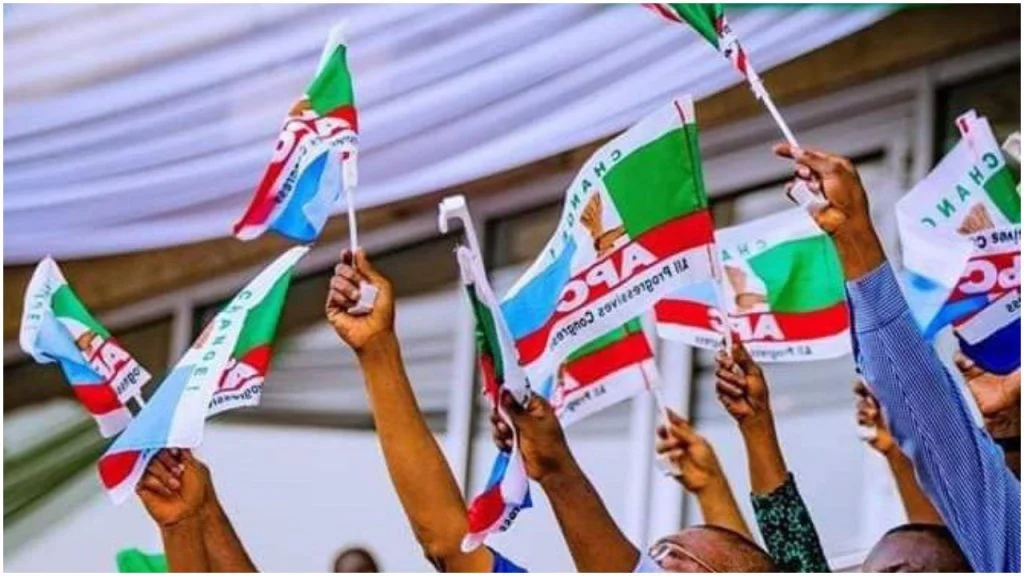 The Plateau State chapter of the All Progressives Congress (APC) has raised alarm over an alleged plot by some highly placed individuals in the state to frustrate its campaign.
The Plateau State APC claimed that the plot is a way to distract and destabilize the party and its governorship candidate in the state, Dr Nentawe Yiktwada from winning the election.
Naija News reports that the claim was contained in a statement issued on Wednesday by the Spokesman of the Party in the state, Sylvanus Namang.
According to him, despite all the plots against the party, the APC is optimistic about winning the governorship election in the state.
He alleged that subterranean forces have been recruiting some willing youths to cause confusion as part of plans to distract the party from concentrating on its legitimate, awesome and novel campaign strategies in the state.
Namang also claimed that those behind the plot to destabilise the party in the state have hired and paid hoodlums mouth–watering sums to embark on violent protests at the APC state Secretariat along Yakubu Gowon Way with the aim of installing a so-called factional Chairman.
He stated that "There is no way the APC would not win the general elections, especially the gubernatorial election with the credible combination of Dr Nentawe Yilwatda Goshwe and Hon. Pam Bot Mang.
" The opposition party in the state, in league with some disgruntled characters and former members of the party, having realised that there is no way they can stop Dr Nentawe from winning the governorship election, having lost all the court cases against the party, have decided on the planned violent option.
"We have it on good account recorded statements of their nocturnal meetings and plans to cause mayhem and disrupt the relative peace the state is presently enjoying."