Peter Obi Replies Saraki Over 'Obi's Government Will Be Disastrous' Comment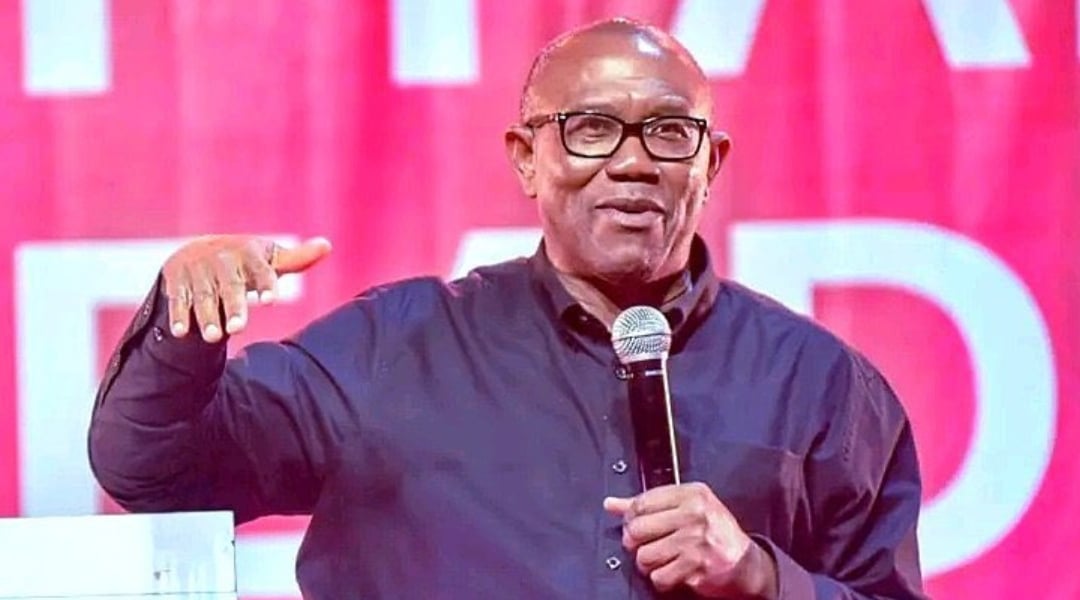 The Labour Party (LP) presidential candidate, Peter Obi, has replied to former Senate President, Bukola Saraki, over his comment earlier which said that if elected as Nigeria's president, the administration of the former Governor of Anambra State would be disastrous.
Speaking during an interview on Arise Television yesterday, Saraki noted that LP has no candidates to fill up the parliamentary seats, hence things may not go well if the party wins the presidential poll.
In a swift reaction, however, the spokesperson of the Obi-Datti movement, Kenneth Okonkwo, who appeared on the same platform on Tuesday morning, said the structures being bragged about by the Peoples Democratic Party (PDP) and the All Progressives Congress (APC), are those of criminality, poverty, insecurity, scarcity of fuel and bad leadership.
According to him, Obi was coming in to destroy such structures and take the country to a new height of productivity and exportation.
The Nollywood actor cum politician said what Obi needed is to be in control and not necessarily have members in the national assembly.
He added that what was important is political will and strong institutions. Okonkwo assured that the Labour Party presidential candidate is going to provide good leadership for the country.
He said: "The structures that the PDP and APC have are structures of criminality, the structure of corruption, structure of fuel scarcity, structure of poverty, structure of insecurity and structure of bad leadership," he said.
"I can go on and on. So if Obi is part of that structure, you wouldn't see me being a spokesman to him. And that is why he is coming in to destroy such structures. Obi is a man already yielding to Democratically ingenue change.
"When he was a member of the House of Assembly, he had no members of the House of Assembly. None. But he was able to get everything he wanted to be approved by the House of Assembly.
"He did not have one member of the House of Assembly when he came in as Governor and this is what Obasanjo would describe as a track record of ability and performance."
According to Okonkwo, no national assembly can move against Obi because he has to misconduct himself first.
The LP spokesman said: "He didn't misconduct himself in Anambra State for eight years. Not even taking the land that he is entitled to or pension that he is entitled to, how can he misconduct himself when he becomes President?…Obi is coming.
"He's going to have members in the national assembly but what we are interested in is a new Nigeria…Saraki has made no point."