Presidential Candidate Vows To Deal Decisively With IPOB, Yoruba Nations Agitators, Other Secessionists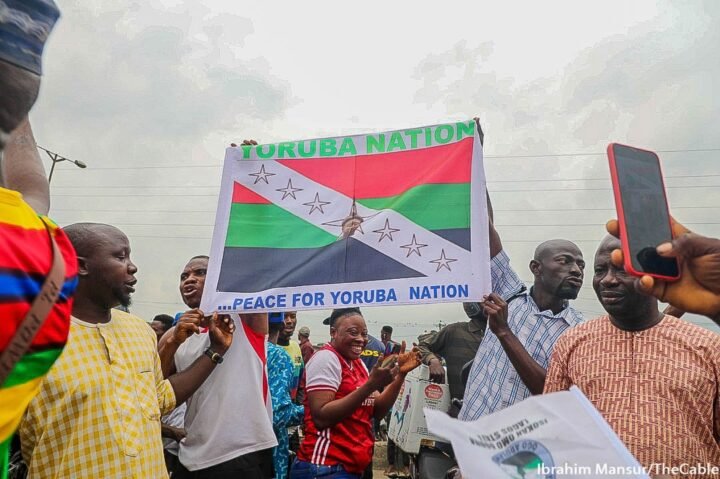 The Peoples Redemption Party (PRP) presidential candidate, Kola Abiola, has vowed to deal decisively with secessionists if elected Nigerian president.
Naija News reports that the Indigenous People of Biafra (IPOB) and Yoruba Nation agitators have been calling for the Biafra and Odua Republic respectively. There agitations have led to widespread killings in the southeast and clashes with police in the Southwest.
Speaking in Ibadan, the Oyo State capital, at a presidential parley organised by the South-West Development Stakeholders Forum, Abiola declared that their action was unconstitutional and amounted to treason.
The PRP Presidential candidate insisted that he would not accept any action that would threaten the unity of Nigeria if elected.
According to him, his administration would encourage them if only it would not affect the unity of Nigeria.
The presidential candidate of the Labour Party (LP), Peter Obi, has revealed his plans aimed at curbing the rise of secessionist agitations and groups such as the Indigenous People of Biafra (IPOB).
Speaking during a media briefing at the Chatham House, in London, the former Anambra State governor said his plan would stop unrest across the country.
In response to a question regarding secessionist groups like IPOB and Yoruba Nation agitators, Obi said: "When 40 per cent of your population is unemployed, there will be all sorts of problems which is what caused this agitation and this is as a result of leadership failure over the years and once there is good leadership; these problems will be solved.
"So, yes, I will talk and speak with all agitators."