Why I Shunned Abroad And Had Brain Surgery In Nigeria – Aproko Doctor Spills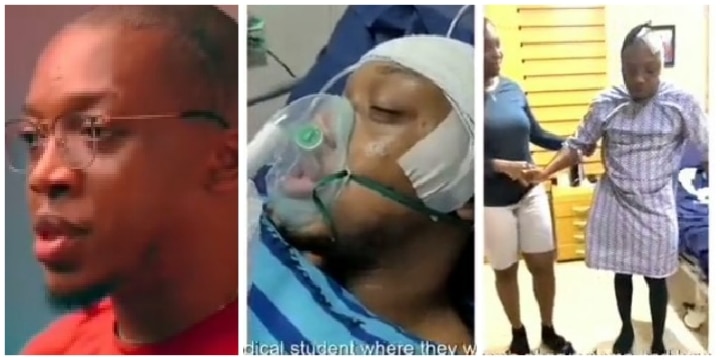 Nigeria health influencer, Chinonso Egemba, popularly known as Aproko Doctor, has opened up on why he opted for brain tumour surgery in Nigeria and shunned suggestions from friends to travel overseas.
Naija News earlier reported that the medical doctor in a video shared on Instagram revealed he suddenly discovered that he went blind in one eye and was later diagnosed with a brain tumor in December 2022.
He stated that he visited a hospital for consultation and it was discovered that a tumor was pressing down on the pituitary gland in his eyes.
In a series of tweets, the health influencer shared a photo of the neurosurgeon that operated on him in Nigeria.
Giving reasons for staying back in Nigeria, Chinonso said he believed in the country's health sector and there is a need for more investment.
He added that he is dedicating his life to seeing Nigeria's health sector succeed.
He wrote: "It was Dr. Tayo Ojo, a neurosurgeon here in Nigeria that did the surgery. So many people begged me to leave the country to get the surgery done, but something kept me back here because I still had trust in us. We just need more investment in our health sector.
"Education, health. For me… those are the two systems any nation needs to succeed. I'm dedicating my life to seeing that they succeed in our country Nigeria. I hope you see it too."