Ortom Urges INEC Not To Postpone 2023 Election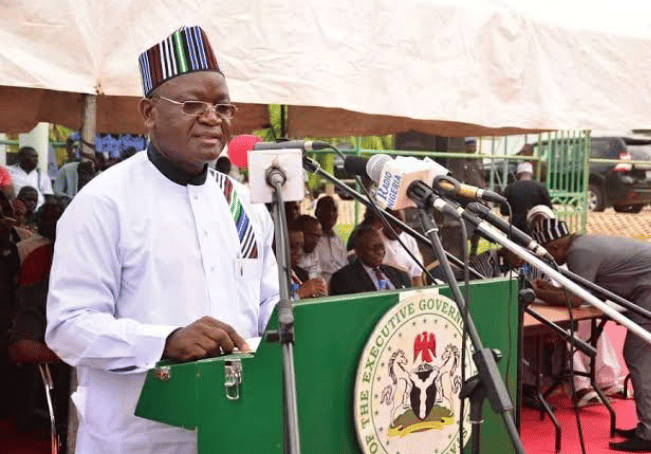 The governor of Benue state, Samuel Ortom has urged the Independent National Electoral Commission (INEC) not to postpone the 2023 general election.
In recent weeks, there have been speculations that the election might be postponed over the rising cases of insecurity across the country.
Hence, when Samuel Ortom paid a courtesy call on the new Benue Resident Electoral Commissioner (REC), Prof. Sam Egwu at the INEC headquarters in Makurdi, the governor called on the electoral body not to postpone the election.
Governor Ortom said: "Our prayer is that, whatever happens, let us go ahead and conduct the elections because Nigerians and Benue State people particularly are eagerly waiting for it. Let us not create a situation where enemies of this country will take advantage.
"In my little way of suggesting and helping INEC and of course, the Federal Government, if there are specific areas where insecurity is intense and there are problems, they should work towards shifting the elections not postponing the elections and when the other places are completed, they can go back and complete it and announce results."  
Governor Ortom also urged the commission to consider extending the deadline for the collection of the Permanent Voters Cards (PVC) so that everyone who registered could get their cards in time.
He added: "I understand the leg of collecting PVCs at the ward level is terminating on Sunday and then the other ones at the local government. I want to appeal if it is possible because this one is not about politics, it is not about partisanship, it is not about political parties, it is about everybody, but looking at what the result is for today, I want to appeal if that can be extended for one week.
"If it is possible, the Benue State Government will appreciate it so that everybody will have the right to collect his or her PVC. If it can be extended, that will be fine, but if not, we can still manage with the directive of INEC."