"Tinubu Cannot Be The Best Product From Lagos" – Atiku Camp Attacks APC Candidate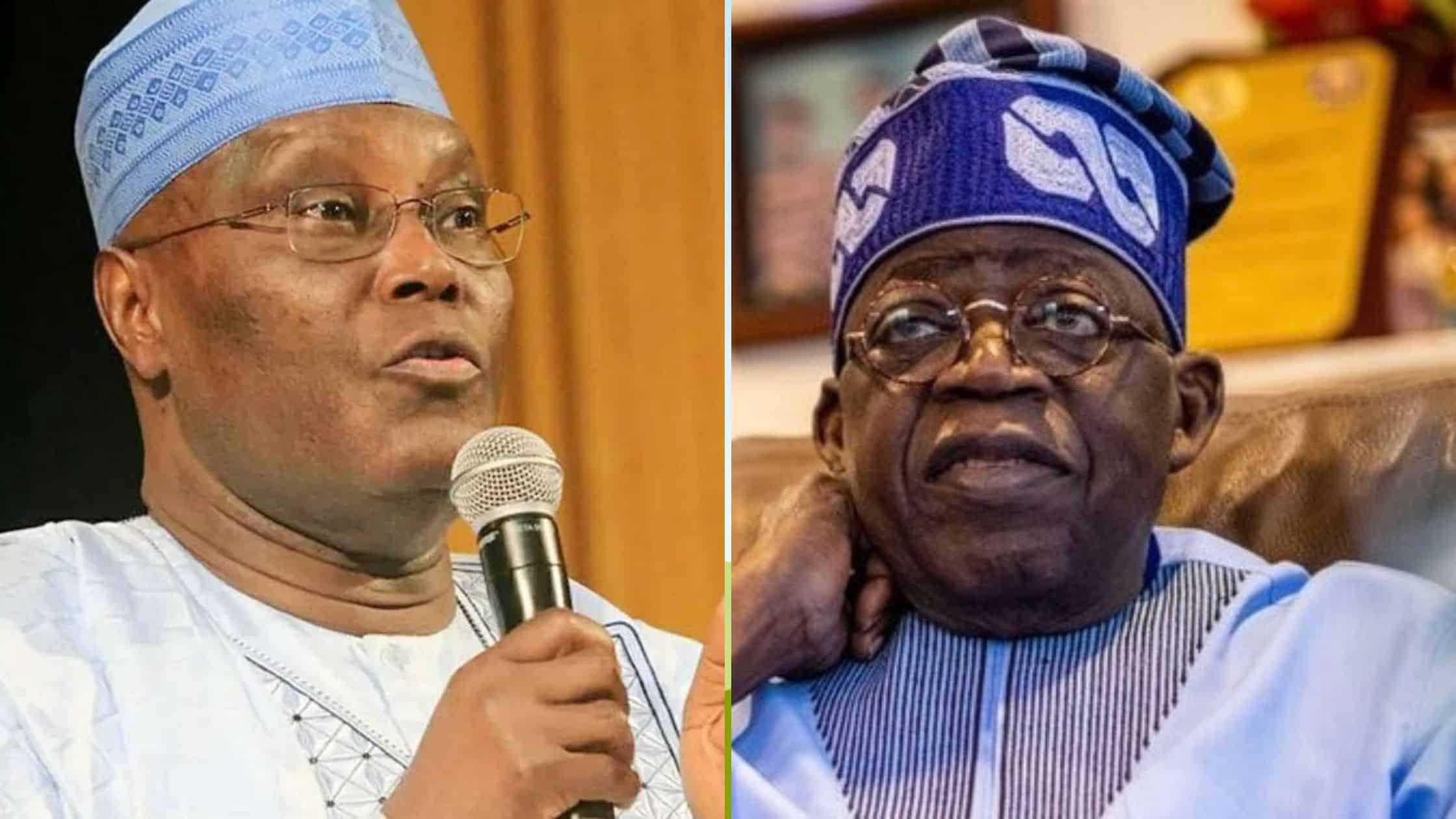 The Special Assistant to the Peoples Democratic Party (PDP) presidential candidate, Atiku Abubakar on Public Communication, Phrank Shaibu has questioned the performance of Asiwaju Bola Tinubu in office as the Lagos State Governor.
Naija News reports Tinubu who was the Lagos State Governor between 1999 and 2007, is now the 2023 presidential candidate of the All Progressives Congress (APC).
One of his major campaign points has been that he would transform Nigeria just like he did to Lagos State if elected as the President during the February elections.
However, Shaibu in a statement on Sunday said Tinubu's performance in office is woeful and can't be used as a measure of good governance.
Atiku's aide in his submission, rated Lateef Jakande as the best Governor of Lagos State and described Tinubu as the worst civilian Governor in the history of the state.
He said Jakande achieved so much within his four years in office and his performance remains the benchmark for measuring good governance in Lagos State.
Shaibu said, "Tinubu cannot be the best product from Lagos. That title belongs to the late Lateef Jakande who was a disciple of Chief Obafemi Awolowo. Jakande built the Lekki-Epe Expressway from scratch, effectively opening up the Lekki Peninsula axis. Jakande constructed the Alausa Government Secretariat and Governor's Office, the Lagos State University (LASU) and the Nigerian Institute of Journalism (NIJ).
"He built all the low-cost housing units in Lagos. Some of the housing units include low cost estates at Amuwo-Odofin, Ijaiye, Dolphin, Oke-Afa, Ije, Abesan, Iponri, Ipaja, Abule Nla, Epe, Anikantamo, Surulere, Iba, Ikorodu, Badagry.
"Jakande built all the general hospitals in Gbagada and Ikorodu as well as LASUTH. He also built 20 health centres in the state. Jakande also constructed most of the primary and secondary schools in Lagos that still stand today.
"Available records stated that Jakande built 11,000 classrooms between March and August 1980 and by 1983, he had built over 22,000 classrooms with 40 pupils per class. The then governor, in exhibiting his passion for education, established a Teacher Training College and a College of Education (COE).
"He declared free education at all levels despite inheriting an empty treasury from the military. In fact, not only was schooling free, he also provided free educational inputs to students including textbooks, exercise books, and others.
"The Muslim Students Society of Nigeria captured Jakande's legacy perfectly last year when it said, "No governor in Lagos has been able to match the achievements of the late Jakande in the educational sector… Till date, his housing policies still remain reference points for successive governments.
"He was such an outstanding administrator that his tenure as a governor remains a yardstick for good governance in the state.
"All these he achieved in just four years. Besides, until his death, the late Jakande lived a modest life around Coker Street, Ilupeju and refused to corner the resources of the state.
"The short-lived third Republic which produced Michael Otedola lasted for barely a year and so cannot be assessed fairly. But what did Tinubu achieve as governor of Lagos? He claims that he met an Internally Generated Revenue of N600 million in 1999 and moved it to N5 billion a month."
Your Strategy Based On Falsehood
Shaibu also accused Tinubu and his team of attempting to project falsehood to unsuspecting members of the public by painting a grim picture of Lagos State and claiming he turned things around.
According to him, Lagos had always been a booming commercial nerve centre and well-civilized well before Tinubu came on board.
"This is pure falsehood since Lagos was the headquarters of the stock exchange and the private sector since the 1960s. His claim that the entire state had just one ambulance when he took over in 1999 is also impossible to believe and is specious at best.
"Tinubu's strategy is based on falsehood. He paints a grim picture of Lagos he inherited, describing the state as a jungle and then exaggerates the little achievements he made in his eight years in office but Nigerians must not be fooled.
"In four years, Jakande built several low cost housing estates and reduced the state's housing problem while on Tinubu's watch the World Bank says two out of every three Lagosians live in a slum. Is this the kind of development he wants to replicate at the center?
"His usual excuse for his failure is that the PDP government seized federal allocation for eight years and thus he was handicapped but this is a lie from the pit of hell and has been fact-checked. The federal allocation to the state was never touched during the eight years. The funds that were withheld were those belonging to the local governments and this was for two and half years. They were later released by President Umaru Musa Yar'Adua after the dispute."