Black Market Dollar To Naira Exchange Rate Today 14th January 2023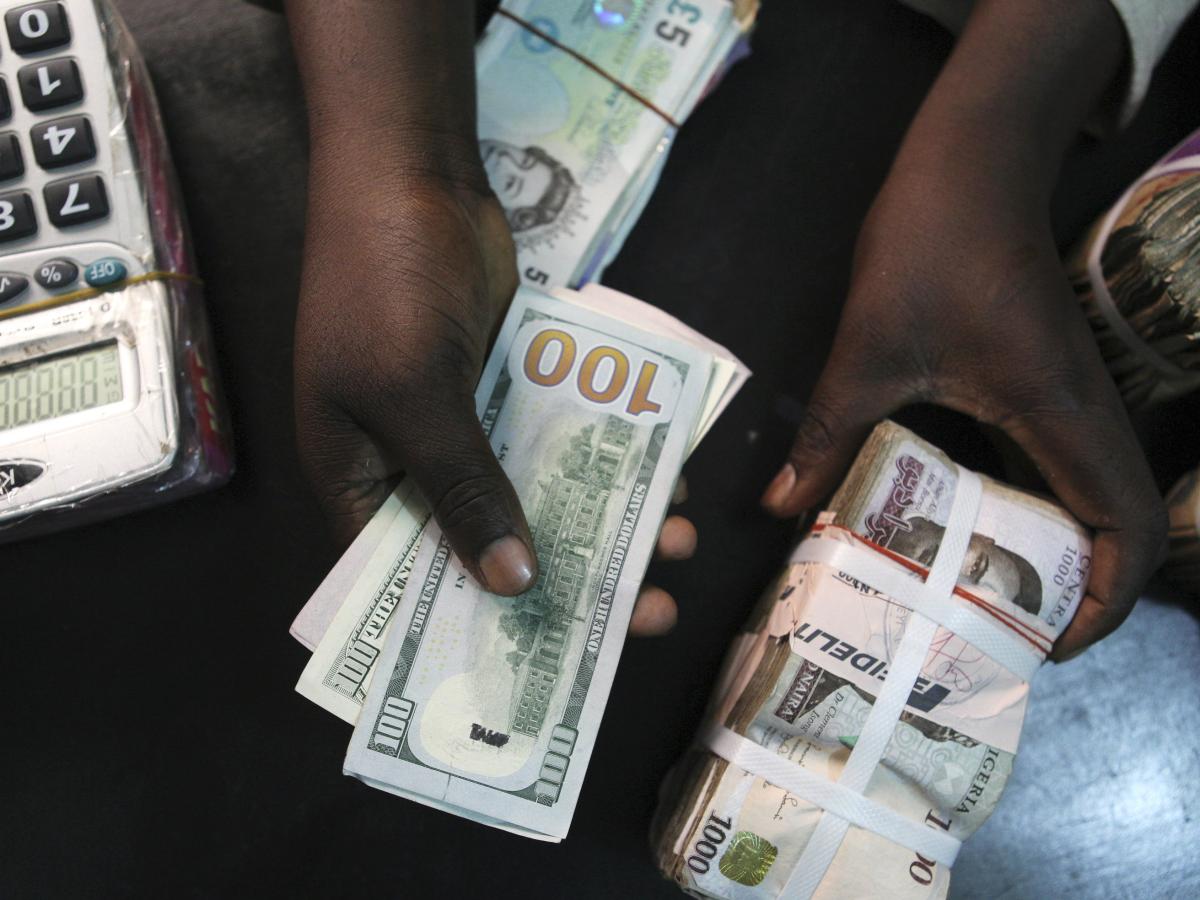 What is the Dollar to Naira Exchange rate at the black market also known as the parallel market (Aboki fx)? See the black market Dollar to Naira exchange rate for 13th January, below. You can swap your dollar for Naira at these rates.
How much is a dollar to naira today in the black market?
Dollar to naira exchange rate today black market (Aboki dollar rate):
The exchange rate for a dollar to naira at Lagos Parallel Market (Black Market) players buy a dollar for N740 and sell at N750 on Friday 13th January 2023, according to sources at Bureau De Change (BDC).
Please note that the Central Bank of Nigeria (CBN) does not recognize the parallel market (black market), as it has directed individuals who want to engage in Forex to approach their respective banks.
Dollar to Naira Black Market Rate Today
| | |
| --- | --- |
| Dollar to Naira (USD to NGN) | Black Market Exchange Rate Today |
| Buying Rate | N740 |
| Selling Rate | N750 |
Please note that the rates you buy or sell forex may be different from what is captured in this article because prices vary.
Oil marketers have on Wednesday predicted a hike in the price of Premium Motor Spirit (PMS), popularly called petrol, due to scarcity in supply of the product.
According to them, the scarcity might persist till June this year when the President Muhammadu Buhari administration would hand over power to whoever emerges winner of the 2023 general election.
Marketers explained that the scarcity might linger till June when there is a change of government because suppliers are cautious of products they supply at this period in other to avoid their monies being carried over to the next administration.
Naija News reports that the National Public Relations Officer of the Independent Petroleum Marketers Association of Nigeria (IPMAN), Chief Ukadike Chinedu, told Punch that fuel imports and subsidies were responsible for the sufferings of Nigerians.
He explained that "This issue of subsidy and the importation of petroleum products are the major reasons why we are suffering like this and having epileptic supply of PMS. This may drag till the current administration leaves in May or till June this year.
"The exchange rate is affecting fuel imports, which is also why the cost of petroleum products are high. We use too much naira to chase the few dollars that are available. So the solution is for us to refine our crude here and get our depots working.
"Also, we should note that most times when an administration is leaving, there is usually scarcity of products. It happened during the time of former President Goodluck Jonathan.
"This is because suppliers will be very weary of selling petroleum products so that their debts will not be carried over to the next administration. Successive governments have suffered this epileptic distribution of petroleum products during the transition to a new government.
"The government is winding up, and if you are a supplier you have to be careful in terms of supplying petroleum products. Remember that when Jonathan was there, marketers who were supplying products stopped and went on strike, demanding that they must be paid their arrears."
It was gathered that oil marketers' reactions followed the pronouncement made by the Minister of State for Petroleum Resources, Chief Timipre Sylva on Monday.