Ex Commissioner Laments As Herdsmen Uproot Over N10m Worth Of Cassava From Farmland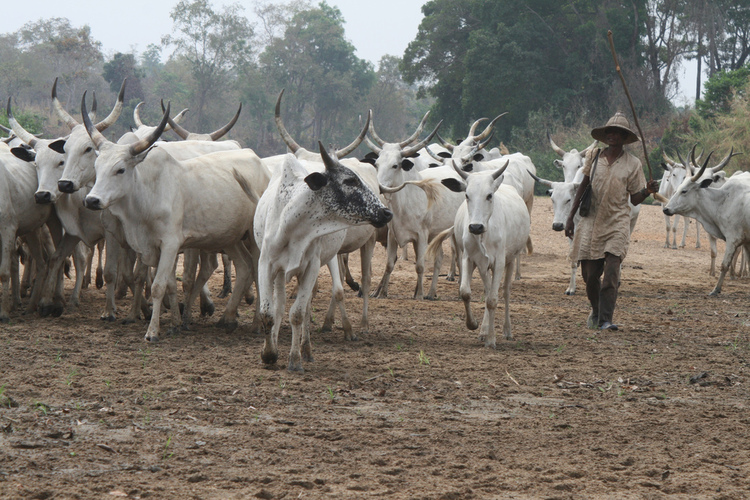 Herdsmen have reportedly destroyed 30 hectares of cassava farm at lgbaraoke, in lfedore council area of Ondo State, belonging to the former Information and Orientation Commissioner in the state, Dr. Eddy Olafeso.
The attacked cassava farmland is estimated at over N10 million, Naija News gathered.
Olafeso, who was close to tears after the incident, told newsmen in Akure that the 30 hectares of cassava farm was destroyed by the cows brought by the herdsmen.
Narrating the ordeal, the farm manager, Adeola Ariyo revealed that the herdsmen uprooted the whole cassava for their cows to feed on.
He stated that the workers on the farm concluded the weeding of the farm, after spending about N600,000 before going for Christmas break, only to return to find the entire farm destroyed.
He explained that footprints of the cows and the herdsmen were discovered.
According to him, "The cassava were uprooted and given to the cows to feed on them.
"We had planned to embark on the harvesting of the cassava and reinvest the money on more capital projects, but that hope had been dashed with the destruction of the cassava farm
"We have officially reported to the headquarters of Amotekun in Ifedore local government.
"The cows have turned the 30 hectares of land into a grazing field. The herdsmen destroyed the entire farm and destroyed our means of survival."
He said the colossal damage done on the farm by the herdsmen and their cows affected the health of his principal.
"I was dazed when I got to the farm and saw the destruction and I have to call my master to inform him and he was devastated by the news. The incident has been reported to the office of the Amotekun Corps," he added.