Chioma: Gov. Adeleke's Son's Mother-In-Law Cries Out Over Davido's Alleged Threat To Deal With Daughter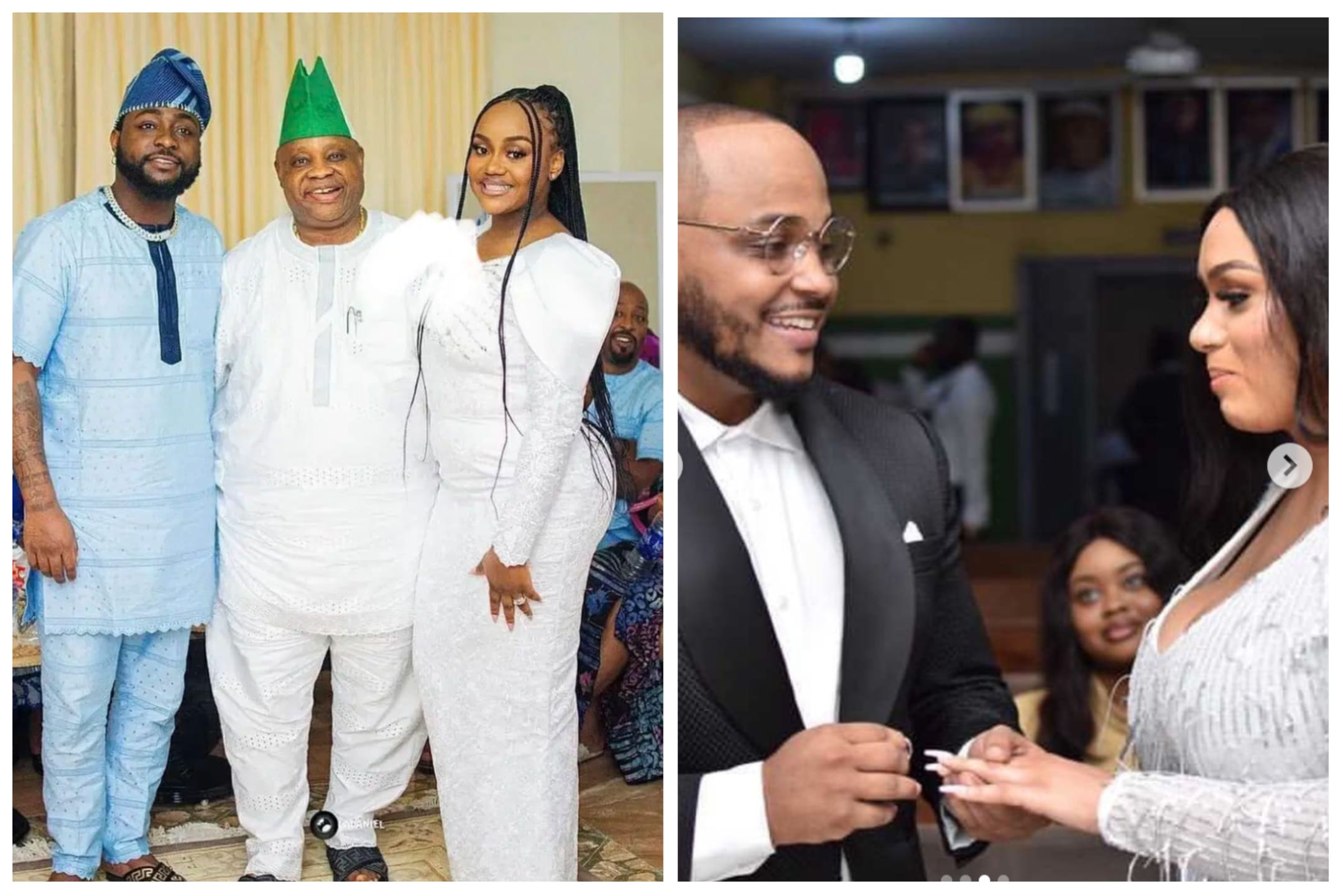 The mother-in-law to Governor Ademola Adeleke's son, Sina Rambo, has cried out on social media, over Davido's reported threat to her daughter, Korth, for attacking Chioma.
Naija News reports that trouble started after Korth shaded Chioma when someone berated her online to learn how to keep silent like Davido's wife following loggerhead with her husband.
Korth clapped back at the troll while insinuating that things aren't all rosy between Davido and Chioma adding the latter was enduring things.
She wrote: "Abeg did you get lost in my comment section? Carry your endurance group elsewhere".
Davido Reacts
Reaching out to Korth's mother on social media, Davido according to screenshots obtained, expressed displeasure over the call out and questioned why Chioma would be discussed online at a time she is mourning her son.
Davido further threatened to deal with Korth for mentioning Chioma's name during the most vulnerable time of her life.
Reacting to Davido's message, Sina Rambo's mother-in-law, took to her Instagram page to cry out over the threat.
She claimed that Davido should be held responsible if anything happens to her daughter, Korth.
She wrote: "I want the whole world to know that if anything happens to my daughter, Davido Adeleke should be held responsible as he has threatened to deal with her. My daughter is a German citizen by birth and nationality and I am tagging everybody including the bloggers to come out and present proof that my daughter Heidi insulted or called chioma out directly.
"I have so many threat messages to my daughter which we have ignored over a couple of days but this time, we are not ignoring this. As a mother this time I am NOT ignoring any threat to my daughter. I want the whole world to see this. We have had Enough and nobody will take my silence for granted."