You Will Be In Trouble – Wike Threatens Rivers Politicians Ahead Of 2023 Election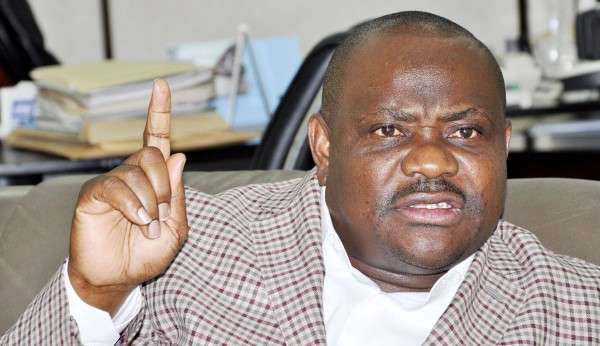 Rivers State Governor, Nyesom Wike, told some local government chairmen in his state on Thursday that they will be in trouble if they fail to deliver a certain percentage of votes for him in the 2023 general elections.
While addressing the Chairman of the Ahoada East Local government Area of the state, Hope Ikiriko, on Thursday, the Peoples Democratic Party (PDP) chieftain said he is expecting nothing less than 50% of the total votes from the LGA in the coming polls.
Wike, who said the council chairmen had received sufficient amount to complete projects in the areas, said the politicians would be in trouble if they performed below expectation at the polls.
Naija News understands that Governor Wike threatened Ikiriko while flagging off a road project in the local government today.
The PDP Governor's outrage and warning followed a request by Ikiriko to construct a road in ward 10.
Wike berated the council chairman for making such demands despite receiving no less than N300 million naira in allocation in the last few months.
He said, "I know how much you people get. In the last few months, no local government got less than N300, 000,000 to N400,000,000, not one. What's the salary bill? Where did the money go to?
"How many votes do you bring? Last election, 10,000 to 13,000 votes, and you come here to tell me Ward 10 does not have roads.
"Ahoada East registered nothing less than 90,000 voters; let me see anything less than half of those votes then you will come and give an account of your projects.
"If I see anything less than 50% of the votes, you will be into trouble. Return votes based on the number of projects".