Tinubu: APC PCC Reacts As North-East Youths Threaten To Dump Shettima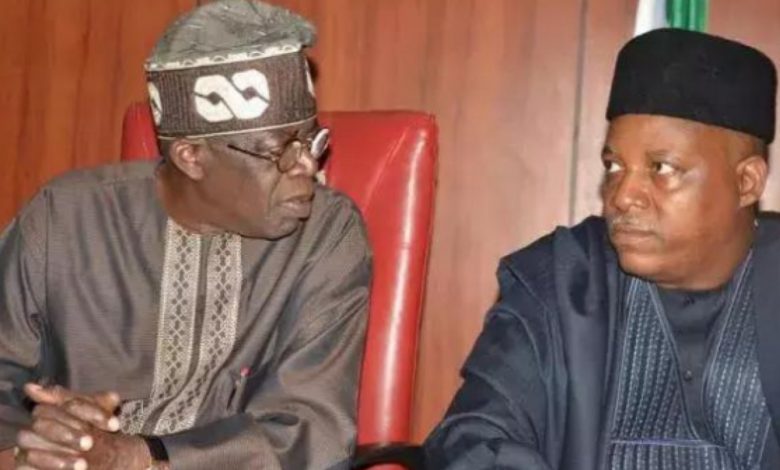 The All Progressives Congress (APC) Presidential Campaign Council (PCC) has reacted to a threat by the leadership of the North-East Youth and Stakeholders Forum to boycott the Vice Presidential (VP) candidate of the party, Sen. Kashim Shettima.
In Abuja today, the youth group accused the running mate to the party's presidential flagbearer, Bola Ahmed Tinubu, of negligence in some activities in his region.
According to them, Shettima has continually undermined their efforts after giving him the support he needed in clinching the VP slot, among other things.
In a swift reaction, the spokesman for Tinubu/Shettima Presidential Campaign Council, Festus Keyamo, said that such misunderstanding is bound to happen in the build-up to a 2023 election.
Keyamo admitted that though some party members have left to join the opposition, he contested the alleged number of members claimed by the youth group, noting that their grievances would be addressed.
The APC chieftain, however, cautioned that it would also be wrong for the support group to attempt to resort to subtle blackmail to have their way.
"It is an election season. Everybody is important. No doubt about that. We can assure them that whatever grievances they have will be addressed.
"However, there is a need to point out corrections on some things they said. There are so many support groups working for the party in the North East, and we will try to give all equal attention. While I agree that we need everybody, we don't see recognise some people as greater than others. Everybody is important.
"If some groups think they are the most important or deserve to be pampered more than others, we will not accept it. That would be subtle blackmail. The vice presidential candidate is the one who wants to treat all of them as equally as possible. He is obviously not going to pamper some over others. All groups are important," The PUNCH quoted Keyamo saying during an interview.
Disputing the numbers of party defectors, Keyamo added: "Again, the numbers quoted in their statement are over-exaggerated in order to draw attention. They don't control those figures, and no such numbers have left the party.
"Firstly, going by the APC register, how many registered members do we have in the North East as a party? So that means they are taking everybody at the party away, isn't it?
"Nevertheless, we need the group and we are going to talk to them. But they should not overrate themselves."
On his part, the APC Director of Media and Publicity, Bala Ibrahim, told journalists that the issue outlined by the North-East youth group would be addressed accordingly.
"I have brought their statement to the attention of the Vice Chairman of North East APC, Salihu Mustapha, who I think is in a better position to address their grievances. He knows them and understands the situation in the terrain," the party chieftain said.