2023 Presidency: We Will Stand By You – Anambra Monarchs Assure Peter Obi Of Support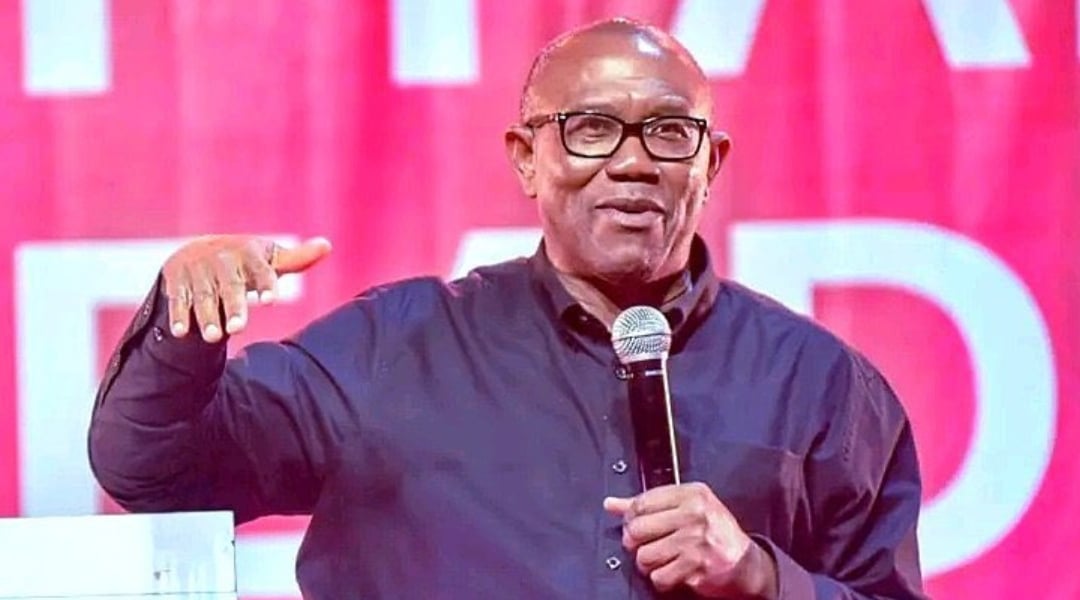 Traditional rulers in Anambra have pledged their support to the candidacy of the presidential candidate of the Labour Party, (LP) Peter Obi.
The monarchs, while responding after the LP flag bearer addressed them at the Government House, Awka ahead of his campaign in Anambra State, said that although they are not politicians, but they want the best for their people.
The Igwe of Okpuno, Sunday Okafor prayed that God would help the former Anambra Governor in actualizing his dream of becoming the next president in the country.
The Royal father said: "We are not politicians and don't play politics. We have known Obi right from when he was the governor of Anambra state and we witnessed his good performance.
"We commend you for coming out to contest for this position and we urge you to continue soliciting for people's support. We are backing you".
Obasanjo Has Ulterior Motives Towards Peter Obi
The presidential candidate of the Social Democratic Party (SDP), Prince Adewole Adebayo, has alleged that former President Olusegun Obasanjo is trying to do to the Labour Party presidential candidate, Peter Obi, what he did with late President Umar Musa Yar'Adua.
Adebayo, who said he was not surprised by Obasanjo's endorsement of the former Governor of Anambra, said in Obasanjo's mind, Obi "is just an extension of his body similar to what he tried to do with the late President Umaru Yar'Adua."
Be reminded that on January 1, Obasanjo, in an eight-page open letter, made a public endorsement of the Labour Party presidential candidate and admonished Nigerian, particularly the youths, to vote for the former Governor of Anambra State in the 2023 general election.
Obasanjo said though none of the presidential candidates is a saint, Obi stands out among the likes of Omoyele Sowore of the African Action Congress (AAC); Atiku Abubakar of the Peoples Democratic Party (PDP); Bola Tinubu of the ruling All Progressives Congress (APC) and Rabiu Kwankwaso of the New Nigeria People's Party (NNPP).
Naija News understands that Obasanjo's endorsement has since generated mixed reactions among various political actors with some of them describing the endorsement as worth nothing.
Speaking about Obasanjo's choice on Wednesday during a virtual interactive session with Nigerians hosted by Rudolf Okonkwo, Adebayo described the endorsement as merely a public confirmation of a scheme that the retired General himself planned and executed ab initio.
According to him, Obasanjo was just being true to himself by endorsing Peter Obi.
"It is not reasonable for anyone to pretend to be surprised that he endorsed a campaign which he himself set up, which he has been sustaining and raising funds for," Prince Adebayo said.
He acknowledged that there is nothing new in what Obasanjo did as he is the de facto DG of the Peter Obi campaign. The two people – the former DG (Doyin Okupe) and the one who is there now- represent him.
The SDP presidential candidate further reiterated his respect for the stateman's right to support any candidate of choice. However, he pointed out that Obasanjo's actions, both in and out of government, laid the groundwork for the country's current problems.