"You Lose Elections, You Could Actually Lose Your Life" – Kukah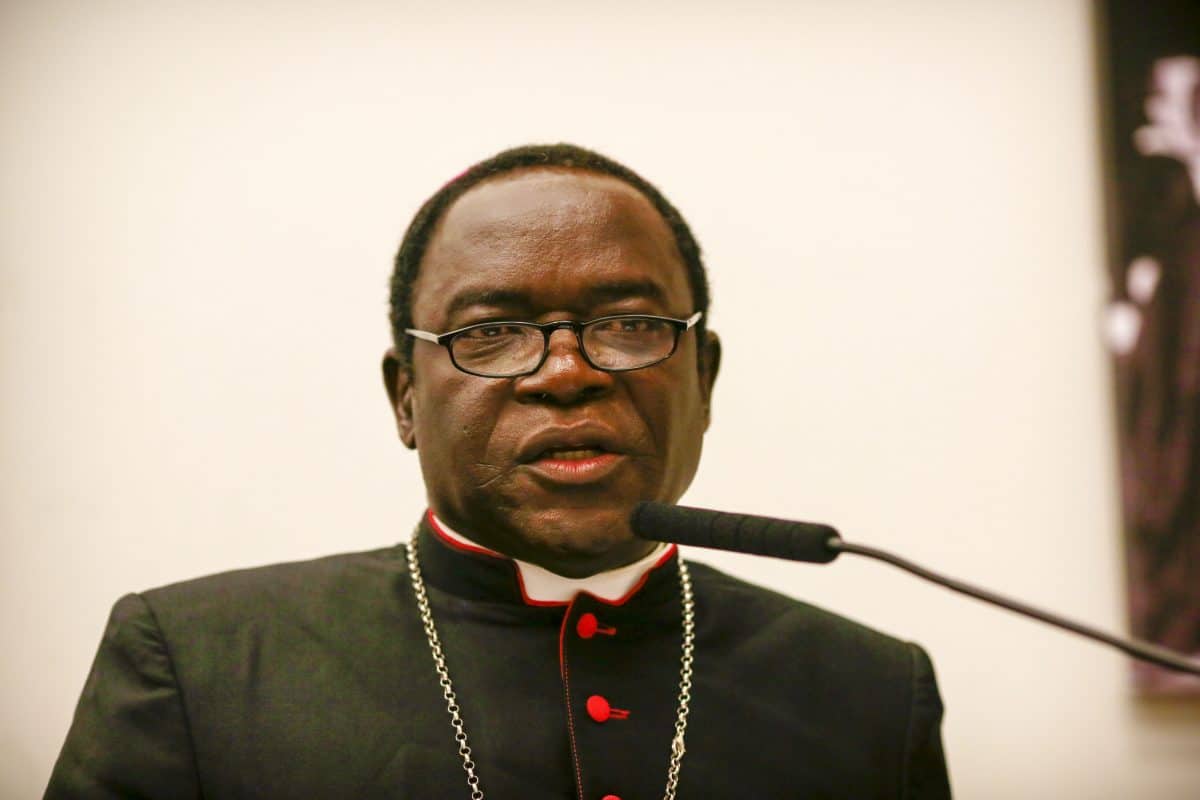 The Catholic bishop of Sokoto diocese, Mathew Hassan Kukah has lamented the winner takes all mentality that is prevalent in Nigeria's democratic system.
The cleric argued that the kind of system obtainable in the country is why politicians always want to win at all costs and even voters want to ensure it is their own people that win.
Kukah explained that the reward system is what drives the political system in Nigeria and not actually any desire to serve.
For the politicians, the Bishop observed that winning an election is lucrative for them while for the voters, if their 'person' doesn't win, they may automatically lose out on amenities such as water, roads, electricity, etc in their communities.
He made the submission during an interview with Channels Television on Wednesday where he observed that the same mentality is what is responsible for electoral violence during political seasons.
According to Kukah, the rewards and benefits politicians want from the political system is what results in the desperation to win elections at all costs.
In his words, "It is the reward system in the political system that encourages violence because if you see the almost automatic change in quality of life and the opportunities that come to people who are holding public office or who win elections, you realise that the rewards are a zero-sum game. To be out, like somebody said, you lose elections, you could actually lose your life.
"So, to the extent that we have a political system that rewards you directly, for example, if you voted for the wrong candidate, you may not have a road to your village; you may not have light to your village; you may not have drinking water.
"So, the consequences on this create the desperation among Nigerians that 'our man or our woman must win at all costs'.
"Otherwise, if politics were just for service, we wouldn't have needed to fight about service. So, all these people who are telling you 'vote for us, we will work for you', the history suggests something different."