Buhari, Catholic Bishops In Closed-door Meeting – [Photos]
President Muhammadu Buhari and some top Catholic Bishops met on Wednesday in Abuja.
The agenda of the closed-door meeting is yet to be made public, but the Special Assistant on Digital Communications to the president, Bashir Ahmed, confirmed via his Twitter page that the meeting is being held with executives of the Catholic Bishops Conference of Nigeria this morning at the Presidential Villa, Abuja.
Also present at the meeting is Buhari's Chief of Staff (CoS), Prof. Ibrahim Gambari.
See more photos from the event below: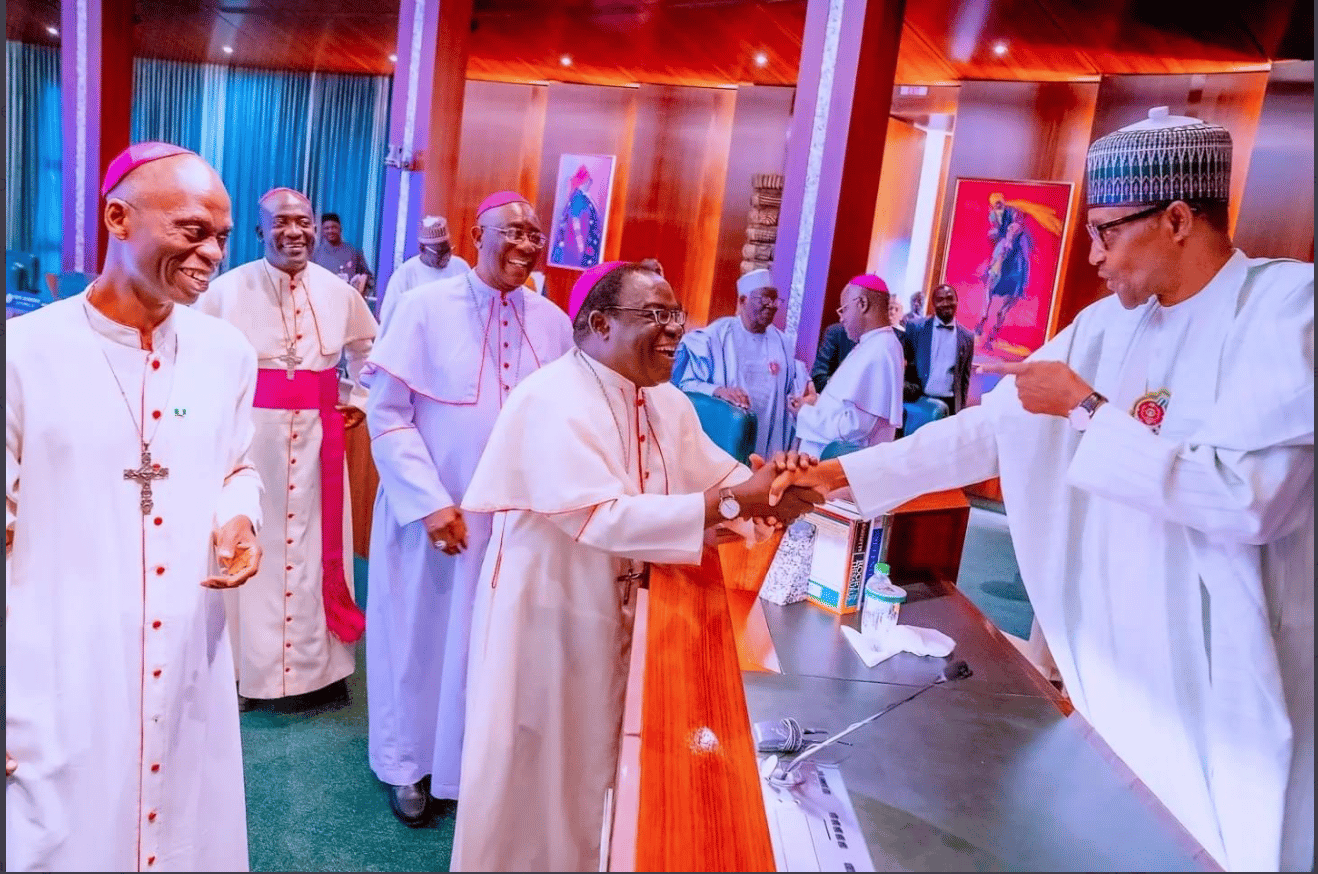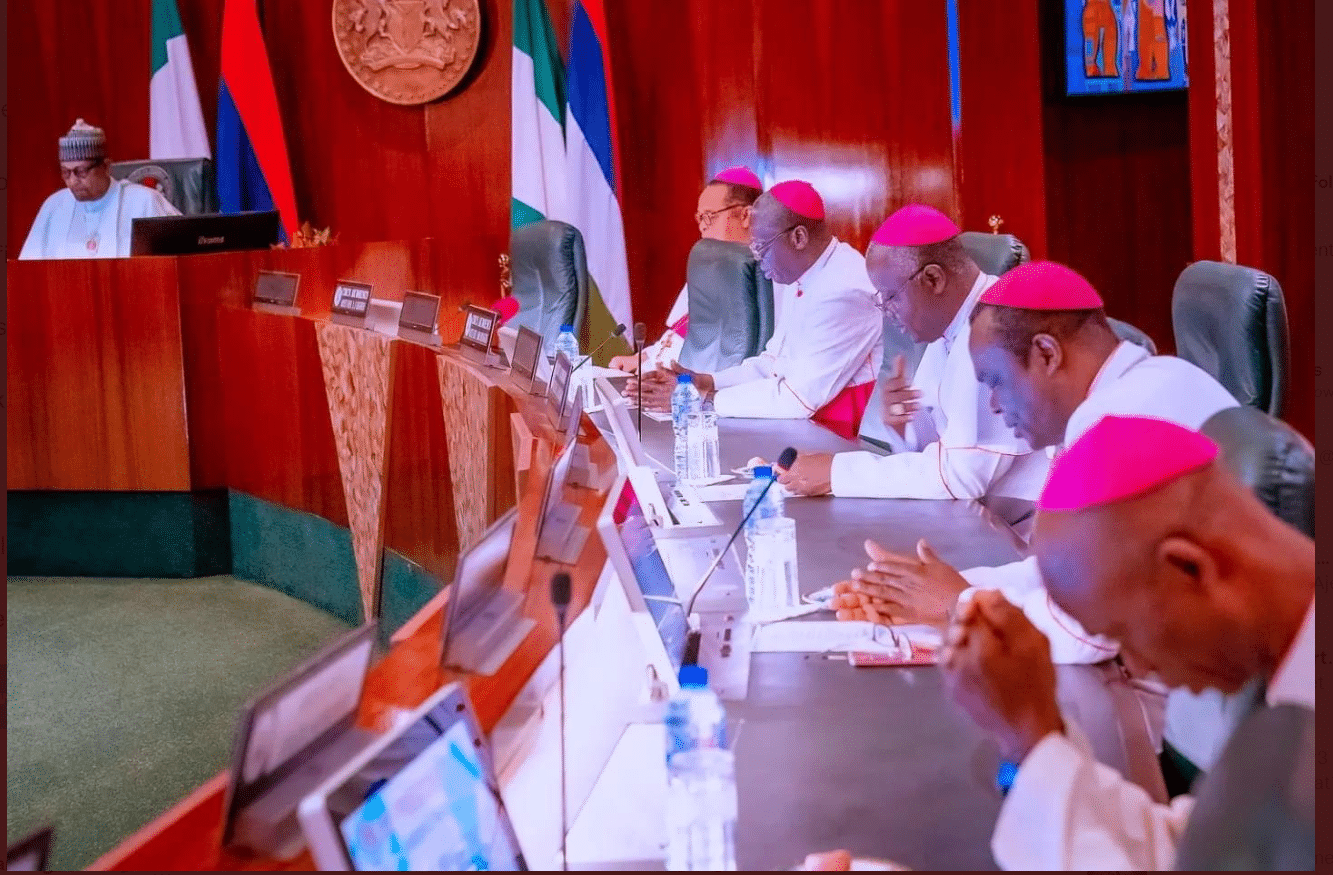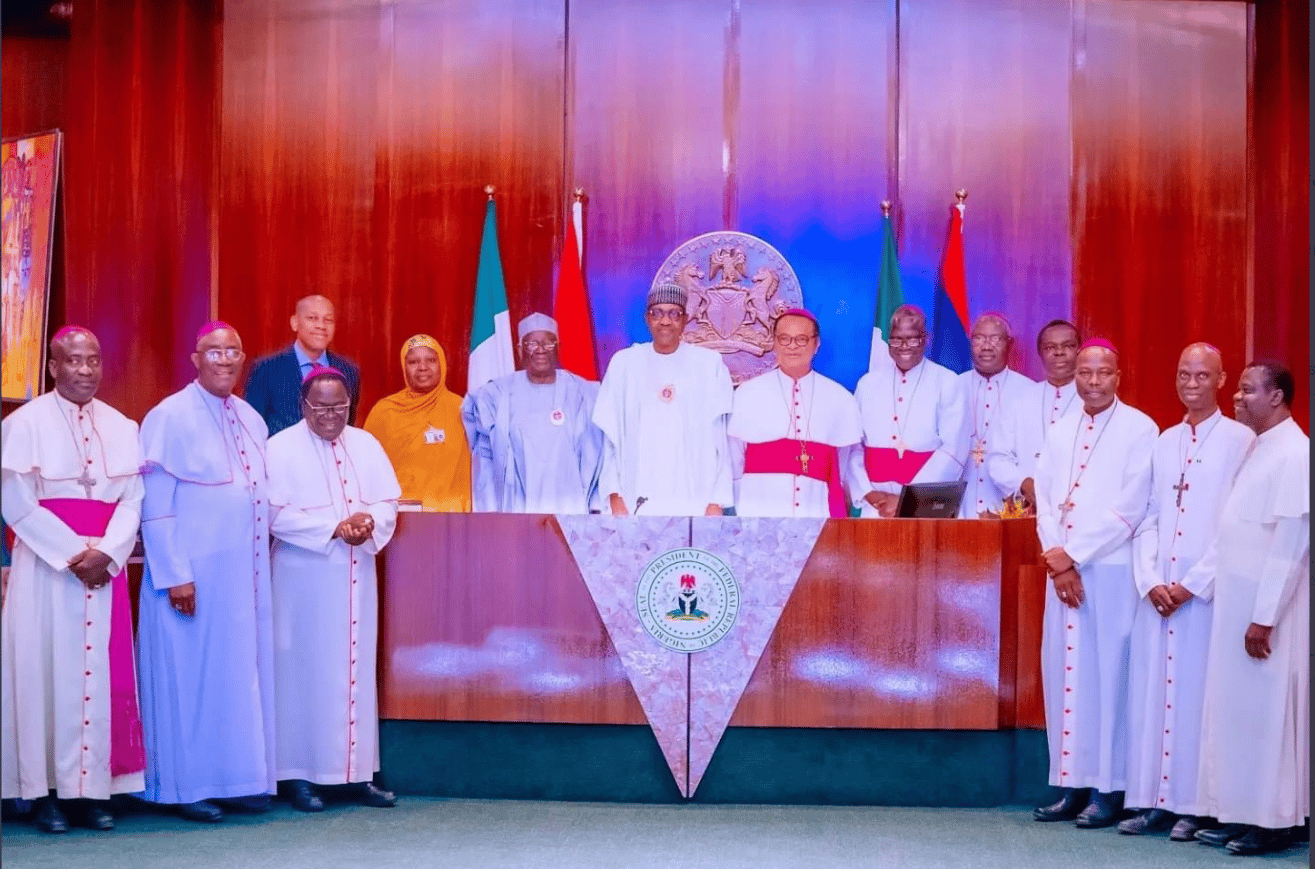 Video: Man Reveals APC Gave Him In Exchange For His PVC
A video surfaced on social media on Tuesday (yesterday) showing an unidentified man revealing what he was allegedly given by the All Progressives Congress (APC) in exchange for his Permanent Voters Card (PVC).
In the video seen by Naija News, the man, who sounded like someone from the northern part of the country, brought out from a souvenir some foodstuff and other materials allegedly given to him by the APC camp to vote for its presidential candidate, Bola Ahmed Tinubu.
A voice in the background making the video could be heard asking if the young man would vote for the APC.
Responding to the question, the individual did not mention his name and said he only collected the souvenir and would not vote for the party.
According to him, the party has already put Nigerians into so much suffering in the last eight years of its administration. Watch the video here…