Fire Guts Mosque, Valuable Properties In Kwara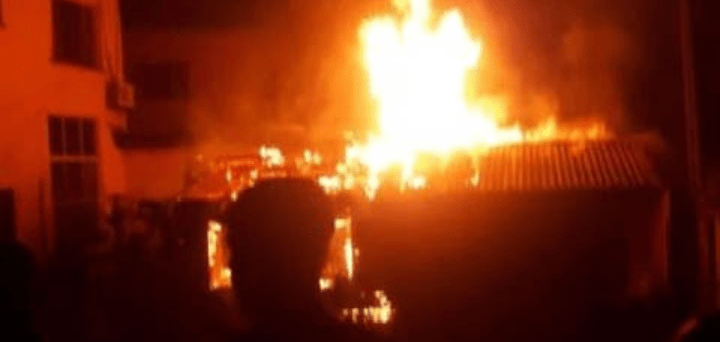 An evening inferno on Tuesday reportedly gutted a Mosque in the Centre Igboro area of Ilorin, Kwara State capital.
Situation reports from the office of the Kwara State Fire Service revealed that some valuable properties were also affected by the fire, though the government agency said its swift intervention saved property estimated at N49.6 million from destruction.
Naija News learnt that the inferno happened at about 6:30 pm yesterday and destroyed property estimated at N16.7 million in four rooms.
The fire incident was reportedly caused by an electric power spark in the area.
A statement by the service's Head of Media and Publicity, Hassan Adekunle, said, "The incident occurred at about 18:37hours Yesterday, 10th January 2023, at Ile-Olowo Compound, opposite Children Specialist Hospital in Ilorin South Local Government Area of Kwara State.
"Firemen were able to cut off the further spread of the ravaging fire on time from the adjacent buildings surrounding the area and subsequently extinguished it.
"The officers also added that thorough damping of the surrounding areas was done before leaving the scene of occurrence in order to avoid the resurgence of the blazing fire.
"Report says the fire was caused as a result of an electric power surge."
Adekunle said the service's Director, Falade Olumuyiwa, urged the general public to be more vigilant and procure necessary fire safety devices at homes, saying that "most materials have been dried up in this season and ready to catch fire at any time".