Why Tinubu Can't Inherit Buhari's 12m Bloc Votes – Jibrin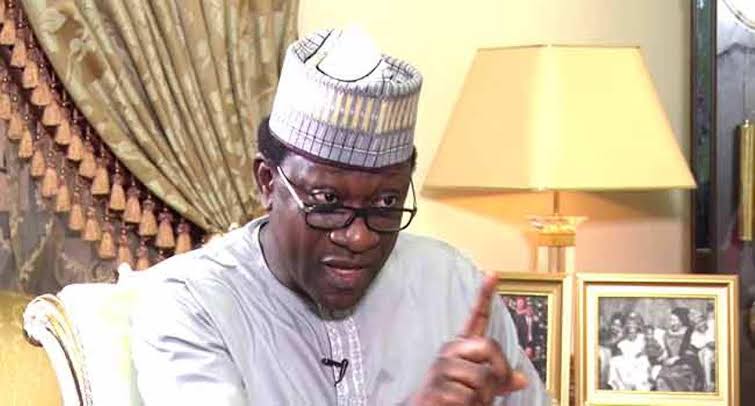 The spokesperson of the Rabiu Musa Kwankwaso Presidential Campaign and former lawmaker, Hon. Abdulmumin Jibrin, has stated that the All Progressives Congress (APC) presidential candidate, Bola Tinubu, cannot inherit President Muhammadu Buhari's 12 million bloc votes in next month's presidential election.
Naija News reports that Buhari, who contested five presidential elections in 2003, 2007, 2011, 2015, and 2019, got at least 12 million votes in each of the polls except in 2007 and won the 2015 and 2019 polls with 15 million votes.
However, speaking on Channels Television's Politics Today on Monday, Jibrin said the ruling APC won't retain Buhari's 12 million bloc votes, warning that momentum has swung towards his principal.
The former lawmaker, who who left the APC for Kwankwaso's New Nigerian Peoples Party (NNPP), said: "When APC do their analysis, all the time they talk about PDP and they say PDP lost Kwankwaso, PDP lost Peter Obi, PDP lost five governors. Yes PDP is in crisis, not only crisis PDP is in a mess but APC is even in a more damaging and more challenging situation, those 12 million votes are not there.
"When you say Kwnakwaso left PDP, the assumption is that he left with only PDP people but many people from APC joined him. Where did I come from? Am I not coming from APC? As it stands today, APC has lost about 70 to 80 percent of its support base in Northern Nigeria."
Jibrin argues that the NNPP would win the February 25th presidential election when Kwankwaso secures the votes, particularly from the North-West in addition to those he will get in the South.