Nnamdi Kanu's Health Deteriorating In DSS Custody – Lawyer Cries Out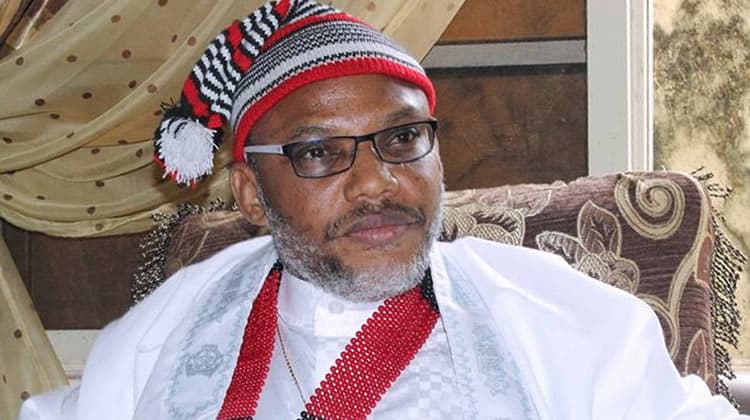 Counsel to the leader of the Indigenous People of Biafra (IPOB), Ifeanyi Ejiofor has cried out that the health of the IPOB leader, Nnamdi Kanu is deteriorating in the custody of the Department of State Services (DSS).
Naija News reports that Ejiofor on Tuesday said his client has been suffering from heart problems and some mineral deficiencies which require specialists' attention.
Ejiofor said Kanu has been refused access to his private doctors for the management of his health condition.
Earlier on Monday Naija News reported that Ejiofor accused the DSS of rejecting N1 million cash that was presented to operatives for the meal and medical expenses regarding his client.
Ejiofor, who had on several occasions, raised alarm over his client's health, in a statement on Monday stated that Kanu's lead counsel, Chief Mike Ozekhome SAN tried giving the money to the DSS authority in a bid to speed up Kanu's medical attention.
He said "Again, Onyendu lamented that for the past nine (9) days, the detaining authority (DSS) has refused to avail him of his prescribed medication for heart/chest burn, which delay is extremely harmful to his health. Since all channel of complaints to the detaining authority (DSS) has been closed, we have no other option than to always go public to ventilate our grievances with their unlawful activities with respect to their management of Onyendu, and to consequently demand that Onyendu's full medication, prescribed for the management of his deteriorating health condition be administered immediately and without further ado."
Ejiofor, who said he visited Kanu on Monday at the DSS detention facility, in Abuja, said his client needed immediate attention without further delay.