2023: Labour Party Makes Case For Nigerian Youths, Says INEC's Deadline For PVC Collection Is Against Them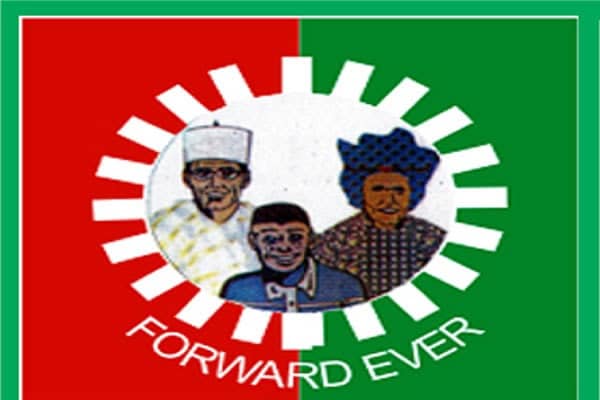 The Labour Party (LP) has come out to make a case for Nigerian youths saying the January 22 deadline set by the Independent National Electoral Commission (INEC) for the collection of Permanent Voters' Cards (PVCs) was against them.
The party whose major supporters are believed to be youth based said the January 22 deadline set by the INEC for the collection of PVCs won't favour the majority of youth who are just returning to school after the prolonged strike by the Academic Staff Union of Universities (ASUU).
Naija News learnt that the Labour Party National Vice Chairman, South East, Chief Sunday Innocent Okeke in a statement made available to Daily Post explained that millions of the youths are still settling down in their various universities where most of them registered, hence the time is really against them.
He alleged that INEC might disenfranchise a larger population of Nigerian youths who make up almost half of the voters' register if the time doesn't favour them to collect their PVCs.
Okeke recalled the face-off between the Federal Government and the youths staying at home when voter registration was going on.
He noted that "Now the students are back to school and many far from their homes and therefore are busy and engaged to meet with their academic losses and INEC is insisting on the January 22, 2023 deadline for the collection of the PVC.
"The question, therefore is, what happens to the students that registered and are now in school and this constitutes the larger chunk of voters and are not able to leave school to make the collection date?
"The school academic system has already been injured. It will be wise for INEC, ASUU and other relevant bodies to declare one week of compulsory holiday for students to go home and collect their PVCs and the same holiday on the week of the election, so that they will be part of this needed change.
"The future lies with the youth and the youth of our country must be encouraged, including making necessary sacrifices for them to actively participate in the election.
"The bulk of the PVCs lying uncollected are that of the students who registered while at home during eight unproductive months of the strike. I also urge INEC to extend the deadline for PVC collection to a week before the deadline.
"Nigeria has a history to make and everyone should be encouraged to take part in this history-making.
"While admitting that INEC is doing its best in handing over the most credible elections to Nigeria and condemning every act of distraction and harassment on the INEC Chairman and his commissioners, I ask INEC to keep listening to the voice of the masses and conduct credible elections."