2023: It's The People That Put Politicians In A Tight Corner – Yul Edochie Disagrees With Mr Macaroni Over Election Advice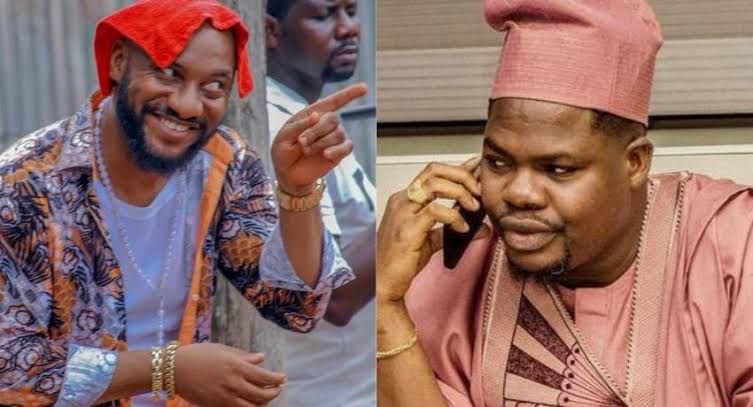 Popular Nollywood actor, Yul Edochie has said that contrary to what most individuals think, it is the people who demand money from politicians and not the other way round.
The thespian stated this while replying to a call from Nigerian comedian, Mr Macaroni urging the electorate to shun funds from politicians.
Macaroni argued that the politicians who give money never serve when they get into office.
The comedian wrote, " Any Politician offering you money in exchange for your vote is not going to serve you. They are only investing. If they get into office, they will loot the Nation's treasury which rightfully belongs to the people.
Do not vote in thieves and looters!
They are destroyers."
Replying Yul said, "I used to think it's the politicians that offer money until I joined politics and ran for office. My eyes opened.
"It's mainly the people that demand money from the politicians and put them in a tight corner where they must find money by all means to share or fail."
Lolade Okusanya Blames Mother For Her Money Problems
Popular Nollywood actress Lolade Okusanya has blamed her biological mother for advising her to work hard.
Okusanya called her mother a liar for teaching her to be an independent woman.
Taking to her Instagram story, the AMVCA award-winning actress lamented the amount of funds an independent lady has to spend.
She opined that she needs a man she can marry who would take care of her so she does not have to work anymore.
The Ijakumo actress expressed her wish to simply be a housewife and live large on her spouse's money.
She advised younger ladies not to consider footing their bills by themselves as it was not an easy path to tread.
She said in the video: "I have found the source of my problem. It's my biological mother. Cause she is the one who said it's okay to work for money. Mummy u lie".
"I've traced the root of my problem. As from today henceforth, I hereby declare myself as a 'dependent' young lady."