Dokpesi Regains Freedom Hours After Arrest At London Airport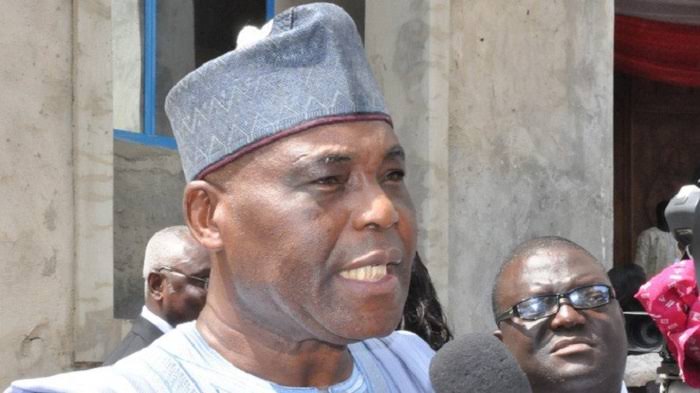 The Peoples Democratic Party (PDP) chieftain and former chairman of DAAR Communications Plc, Raymond Dokpesi, has regained his freedom hours after his arrest in London, the United Kingdom.
Naija News had reported earlier that Dopkesi was arrested at the London Heathrow airport on Sunday, January 8, 2023.
The media mogul was on flight LH 916 from Frankfurt, Germany, to London, the United Kingdom, when he was quizzed and whisked away by Metropolitan Police.
It was gathered that immediately after the flight arrived in London, an announcement was made that all passengers should remain in their seats.
A statement emerging on Monday morning from the DAAR Communications management, however, confirmed that the embattled PDP chieftain had been released.
It acknowledged that Dokpesi arrived via Frankfurt from Abuja on a Lufthansa airlines flight and was invited off the plane before other passengers disembarked.
The statement further explained that the notable citizen was delayed at the airport for some hours before his passport was stamped and British Immigration officials cleared him for entry into the country.
"His visit to the United Kingdom is not unconnected to the invitation of the Peoples Democratic Party presidential candidate Atiku Abubakar by the British government to share perspectives on issues around the 2023 presidential elections.
"The media founder is the Deputy Director-General, Technical & Systems of the PDP Presidential Campaign Council.
"Chief Dokpesi wishes to thank all for their outpour of love, prayers and support following the news of the incident and to reassure that he is hale and hearty," The PUNCH quoted the management saying.
The DAAR management, however, did not give many details on the incident which led to Dokpesi's delay.