Aregbesola vs Oyetola: APC Is Going Through Reconciliation In Osun – Minister's Aide Speaks On Moves To End Dispute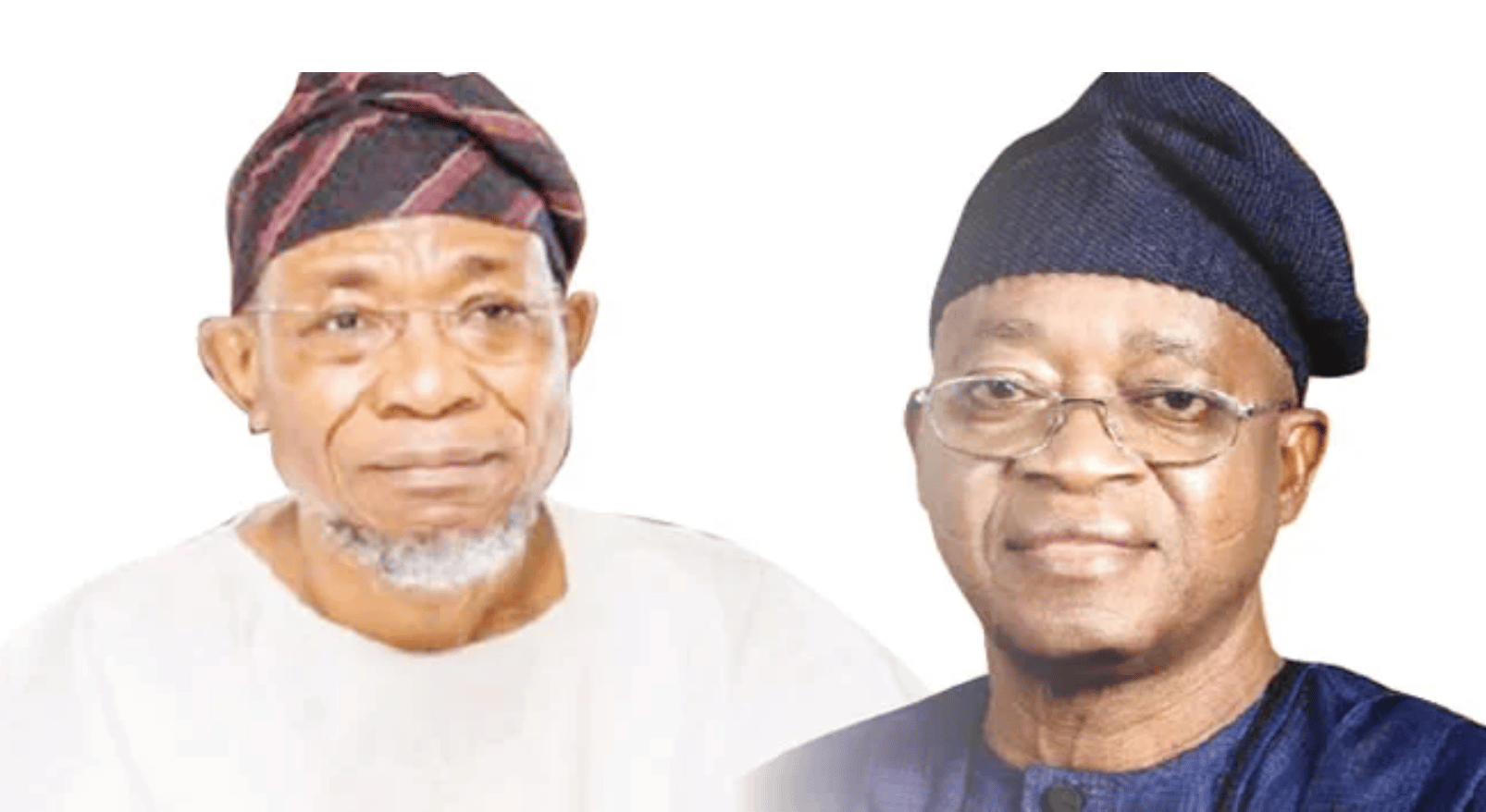 The Media Adviser to the Minister of Interior, Sola Fasure has disclosed that plans are underway to broker peace between his principal Rauf Aregbesola and the immediate past governor of Osun State, Adegboyega Oyetola.
According to him, the All Progressive Congress (APC) in Osun state is going through reconciliation as moves are being made to end the dispute between the two warring camps within the party in the state.
Naija News reports that Fasure told Punch that "The party in the state is going through reconciliation after the internecine war that made it lose the governorship election. You will definitely see a more vibrant election-winning machine after the reconciliation process that has been going on has been concluded."
He said reconciliation is one thing and healing is another, but "the act is a demonstration of goodwill from our tendency."
Aregbesola's aide advanced that "both sides are still hurting from the war, and healing might take longer. One side is still hurting from the loss of the governorship election. The implication of losing power is dawning on them.
"Governor Ademola Adeleke may make more heinous disclosures, which may result in "who knows" consequences, causing even more pain.
"On the other hand, 'The Osun Progressives (TOP) tendency, don't forget, was alienated from the party and the government. These are the people that made Governor Oyetola's election possible. But they were hounded, arrested, and arraigned before the court. Some were arrested and taken to the Ilesa Custodial Centre.
"Some were denied party tickets because of their association with Ogbeni Aregbesola. Ex-governor Aregbesola himself was alienated from the party and the government. He was vilified and subjected to relentless attacks.
"A campaign of calumny was unleashed against him, including sponsored calls to have him removed as minister. This was the person who revamped the party after the 2003 loss to the PDP.
"He rebuilt it from scratch and turned it into a winning machine, winning three governorships, three presidential elections, and state and national legislative elections in a row. Even serving legislators who were thought to be friendly to them were denied tickets. As a result, the healing process may take some time.
"In the end, with time, everyone will be just fine. What is important is the consensus reached by each side to reconcile and move on as one family again. Let's just pray that conflict entrepreneurs who profit from the squabble will not derail the process."
Fasure also disclosed to Punch that "Many people are working towards the reconciliation, including some Yoruba traditional rulers, APC leaders, and their mutual friends. Many people are involved. Let's just pray that the reconciliation is successful."