2023: Wike Makes Shocking Revelation, Says Politicians Are Pushing For Passage Of NDDC Budget To Share For Elections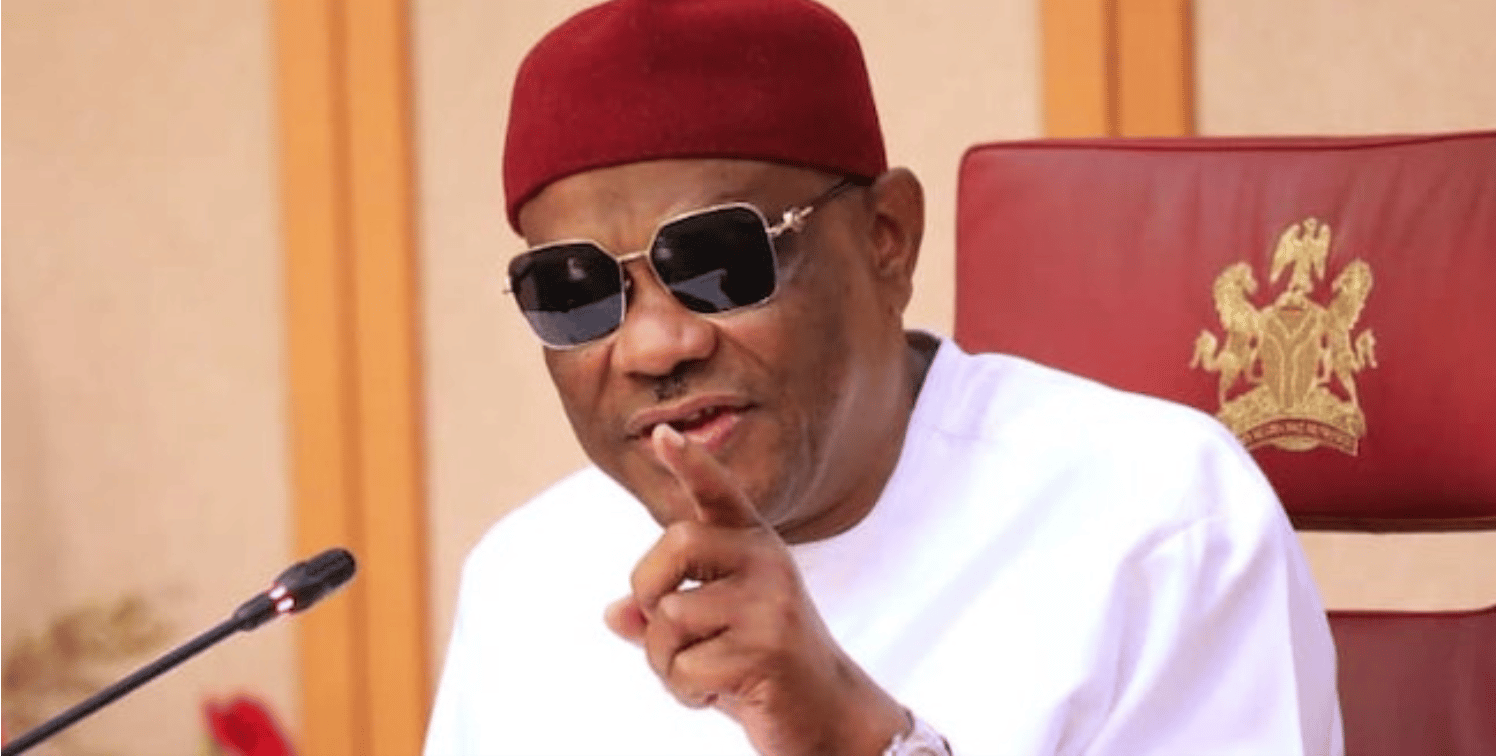 The Rivers State Governor, Nyesom Wike has come out to make some shocking revelations about the proposed budget of the Niger Delta Development Commission (NDDC) before the National Assembly.
Naija News learnt that the governor has alleged that some politicians are pushing and putting pressure on the National Assembly for the N500 billion NDDC proposed budget to be passed so that they can share and use it run elections.
This platform understands that the governor made the revelation on Monday when he received a delegation of the Leadership and Sun newspapers who visited him at the Government House in Port Harcourt, to present him letters for 2022 excellence awards organised by these platforms.
Wike in a statement signed by his Media Aide, Kelvin Ebiri faulted the NDDC' appropriations on the proposed budget while arguing why the agency would earmark N60 billion to support security agencies.
Ebiri in the statement pointed out that "Governor Wike revealed that within the total NDDC estimate of N500 billion, N 70 billion is expected from the Nigerian Liquified Natural Gas (NLNG), N 4 billion earmarked for distilling of public drains, and N 60 Billion earmarked as support to security agency.
"Wike said it laughable to see a development agency like NDDC earmarking N 4 billion to clean public drains when it is supposed to attend to strategic development issues in the region. He queried why NDDC will earmark N 60 Billion to security agency and not devote it to enduring project and see the derivable impact.
"Governor Wike claimed politicians are already mounting pressure on the National Assembly members to speedily pass the NDDC budget so that it can be shared in lieu of the 2023 general election that is approaching."
Wike observed that the major problem in Nigeria is not the availability of money, but leadership that can stand on truth to promote it and be empathetic towards building a virile society that offer good life to the citizenry.
While speaking about his take on the lingering crisis in the PDP, the governor alleged that they have now hired and commissioned boys to attack him and label him as a destroyer of the party because he is speaking up for fairness, justice and equity.
Wike reiterated that he remains unwavering in the demand for equity, fairness and justice, particularly that the national chairmanship of the PDP goes to the South, challenging anybody to mention any benefit, in terms of projects, Rivers State has gained for its support to the PDP since 1999.