2023: I Am Committed Spiritually And Physically For PDP's Victory – Ortom Declares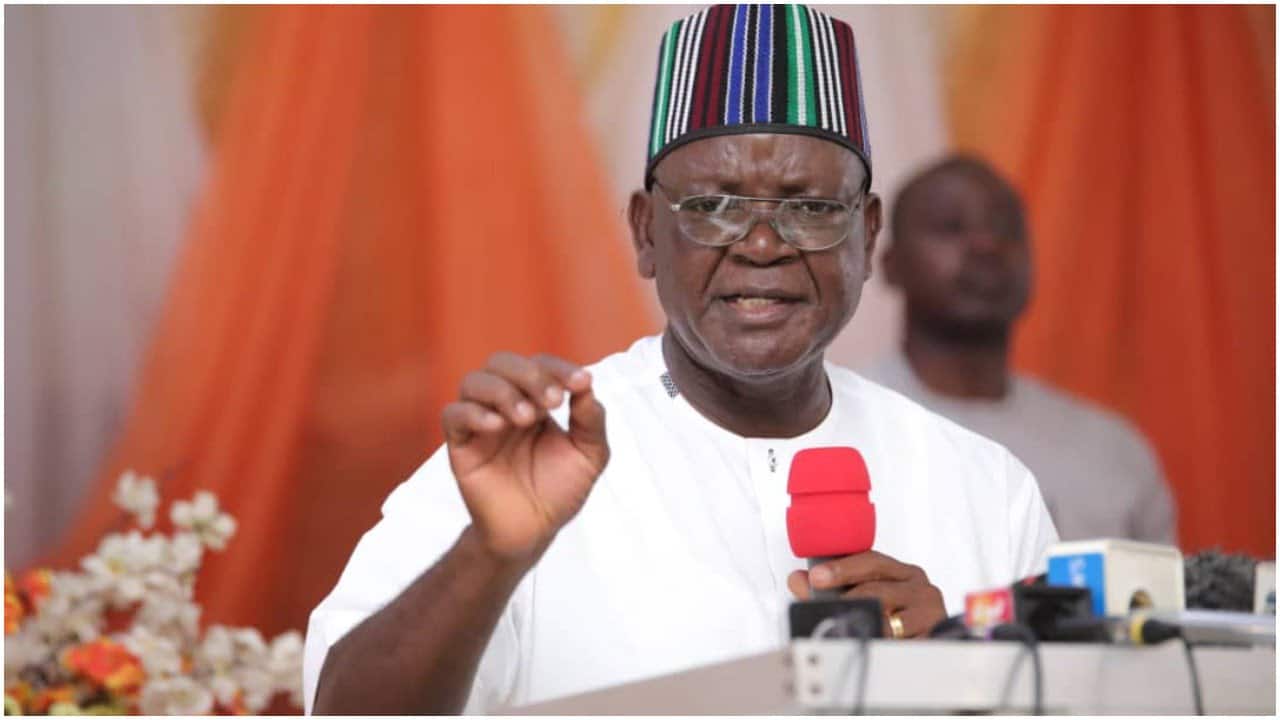 The Benue State Governor, Samuel Ortom has declared that he is both spiritually and physically committed to ensure the victory of the Peoples Democratic Party (PDP) in the state during the upcoming elections.
The governor said the party shall overcome all principalities and spiritual powers in high places that want to work against the PDP's victory at the polls because the 2023 election is like the soul of Benue State.
Naija News reports that Ortom, while addressing an expanded caucus of the PDP in the state on Monday, said he cancelled his medical vacation to be on ground physically to fully partake in the campaign of the party in the state.
He submitted that he has the mandate to hand over to a trusted successor who would continue from where he stops, therefore he would not leave the PDP governorship candidate of the state, Titus Uba alone.
The governor advanced that the God that brought him to power in 2015 and 2019 would give the party victory in the state.
Ortom noted that "I was supposed to embark on my medical vacation but I have cancelled it and decided to stay back so that we can all fully embark on our campaigns together.
"We will be going to all the LGAs of the state and all our candidates will be fully involved. After that we will break into groups and embark on house to house. The senatorial candidates will lead in their districts so also the House of Representatives and State Assembly candidates.
"I will not leave our gubernatorial candidate alone; I will stand with him. The election is about the soul of Benue state and no evil man will come in whatever guise in a bid to take over Benue state, we shall crush them.
"We will stand against principalities and powers, spiritual wickedness in high places, rulers of the darkness of this world. The God who brought me in 2015 and 2019 despite the gang up against me will give us victory. By His grace I am equally committed spiritually and physically to ensure the victory of PDP in the coming elections.
"I have the mandate to hand over my mantle to someone I trust, that can continue from where I stopped. So I am committed both in prayers and physically to stand against any evil forces. I will stand with our governorship candidate and other candidates and we will emerge victorious."