Nollywood Actress Bimbo Ademoye Opens Up About Being Raised By Single Father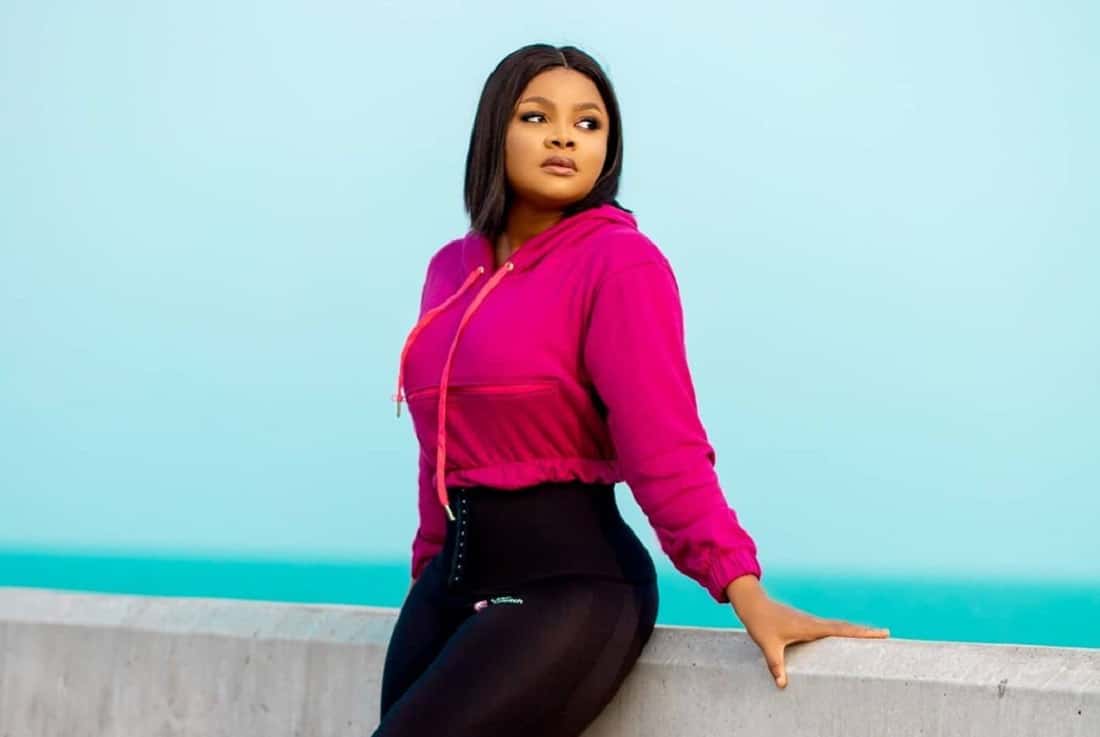 Nollywood actress, Bimbo Ademoye has opened up about her personal life.
The actress, who often gushes about her father revealed that she was raised by him after her mum left the family when she was just two years old.
In a recent interview with Hawa Magaji, the Nollywood actress praised her father for the sacrifices he made for his kids to go through school.
"Growing up with a single dad wasn't the easiest because poor guy, there were some things he doesn't know. You know, like when you have your first monthly flow.
"He's just as shocked as you are, and at some point, he was torn in the sense that he had to go and work for his children and at the same time he had to be there for his children.
"Growing up and seeing the sacrifice that he would make. Like his friends will call and say, "let's go clubbing and he will be like, no, I have children, it just kinda shaped my relationship with my dad to be stronger."
My First Betrayal Came From My Mom
When asked about her mother, the actress disclosed that she has no relationship with her mother.
She revealed that her first betrayal came from her mother after she abandoned their family when the actress was only two.
Explaining that there is no animosity between them, she said, "I didn't get to know her. But I tried to build a relationship. Like I am doing my duty as a child.
"Paying for this, paying for rent, allowances and what not. But, that's about what we have. And I think I'm okay with that. I'm okay with no friendship, no closeness zone that we're in for my mental health and my sanity."