NSCDC Tell Applicants How To Avoid Scammers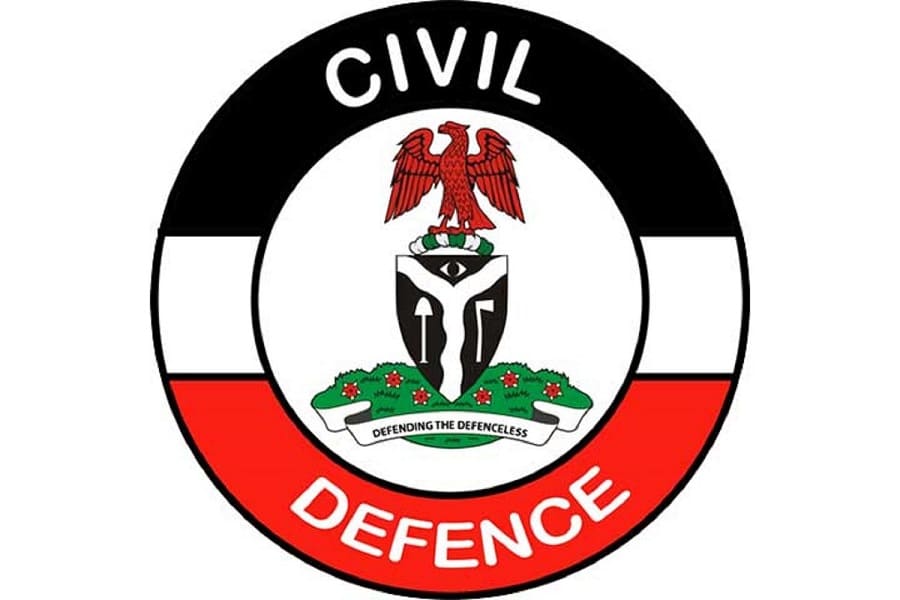 The Nigeria Security and Civil Defence Corps (NSCDC) has urged the general public and applicants in the ongoing 2022 recruitment exercise to check their emails to avoid been scammed by fraudsters.
The spokesman of the Corps, Olusola Odumosu, in a statement on Thursday, noted that messages being circulated on different social media platforms by scammers directing applicants to attend a test on January 8 are false.
The statement partly reads, "The attention of the Nigeria Security and Civil Defence Corps (NSCDC) has been drawn to an erroneously crafted message to applicants about the recently advertised NSCDC 2022 recruitment exercise circulating in the media, various social media platforms, and WhatsApp groups.
"The Civil Defence, Correctional, Fire and Immigration Services Board (CDCFIB) wishes to inform the general public that the Computer Based Aptitude Test (CBAT) for recruitment into the Nigeria Security and Civil Defence Corps (NSCDC) will hold on the 8th of January, 2023 in the 36 States of the federation and FCT."
Odumosu, however, states that the agency gives updates regarding the exam and venue, adding that the NIS has also advised shortlisted candidates to always check their emails for informed notification as regards its aptitude test.
"Nigeria Civil Defence (NSCDC) Update on CBT Exams Date, Venue, and Time. The Nigeria Immigration Service (NIS), on Friday, advised all shortlisted candidates for the CDCFIB Computer-Based Aptitude Test to start checking their email addresses/phones for their Exam Centres notifications from midday.
"The NSCDC wishes to state clearly and categorically that this message is fake, misleading and a calculated attempt by fraudsters and cyber criminals to take advantage of the recruitment process to extort unsuspecting applicants of their monies by causing panic and creating unnecessary tension with the said write up.
"Members of the public and desperate job seekers are hereby warned not to fall victim to Extortions and Job Scams through a grandiose attempt by job racketeers to misinform and confuse them into parting with different sums of money in the name of helping to shortlist them for the Aptitude Test and getting placement in NSCDC."