2023: Security Situation Has Improved In Borno, We Don't Have Any Problem – Zulum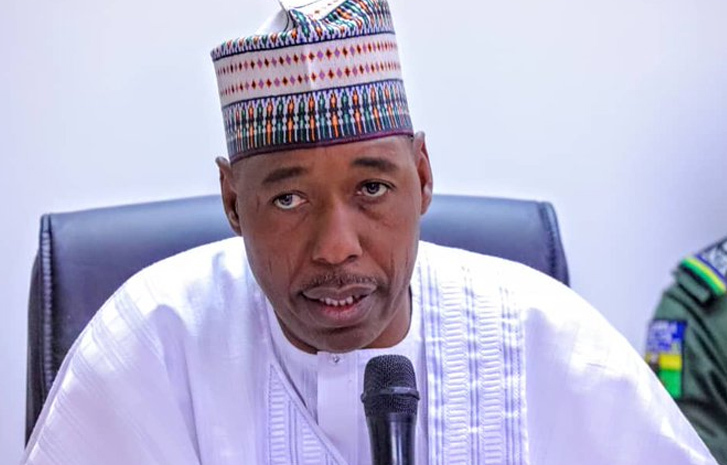 The Borno State Governor, Babagana Zulum says all eligible voters in the state will be able to vote in the 2023 general elections.
He made the submission on Friday while fielding questions from newsmen at the presidential villa in Abuja.
He spoke against the backdrop of security concerns which might prevent the people of the state from participating in the 2023 general election due to fears for their safety.
Governor Zulum however submitted that there is nothing to worry about as the security situation has greatly improved.
He observed that in 2015 and 2019 when the situation was not as good as it is at the moment, the people of Borno still voted so there is nothing to worry about now that the security situation has improved by over 90%.
In his words, "The people of Borno state voted during the 2015 election. They also voted during the 2019 election.
"Can you compare the security situation in 2019 and 2015 and now? The security situation has improved tremendously by over 90 percent so we don't have any problem. Eligible voters can go and cast their votes on election day, Inshallah, in Borno State, we don't have any problem.
"We are thankful that there is great improvement in terms of security in Borno state. We are doing very well now, rehabilitation and resettlement is also going very well.
"We are looking forward to seeing how we can rehabilitate Maiduguri, Gamborun-Gala road and then Maiduguri-Banke road with a view to opening up opportunities for the people to earn their means of livelihood."
No Official IDP Camp In Maiduguri
Speaking further on the situation in Borno, Governor Zulum said officially, all internally displaced persons (IDPs) camps in Maiduguri, capital city of Borno as well as Gere local government area have been shut down.
He said the government is working on resettling the people and opening up the state for more economic and social activities.
Zulum added that the unofficial camps will be shut down next month as well.
He said: "We have closed down all official IDPs camps within Maiduguri Metropolitan Council and Gere LGA as I said, last one year ago.
"For now, we don't have any official IDP camps within Maiduguri Metropolitan Council, the unofficial camps will also be closed in the next few months."