2023: Reactions Trail INEC's Deployment Of BVAS To Polling Units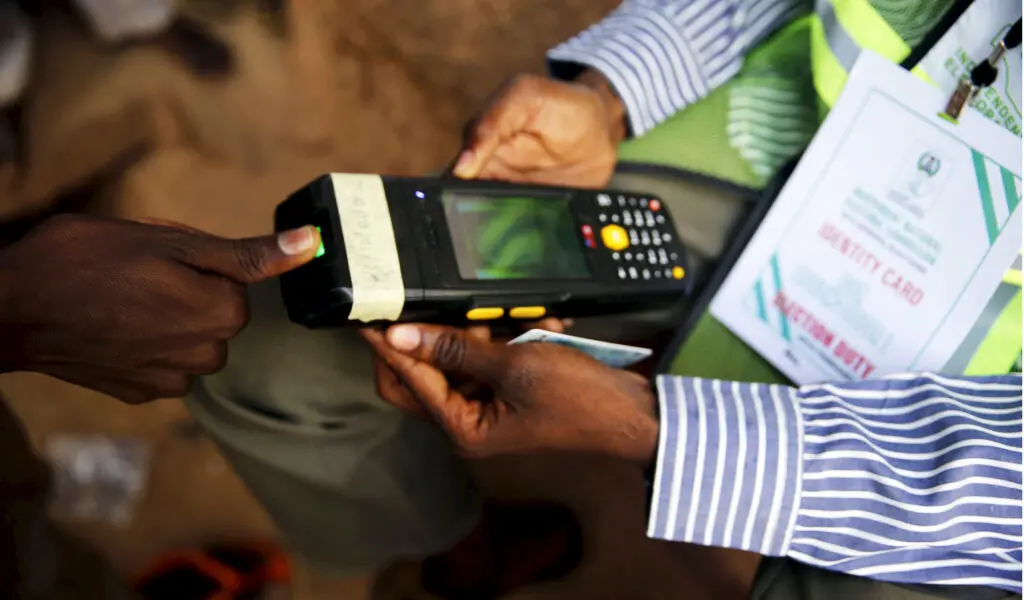 The plan by the Independent National Electoral Commission (INEC) to deploy over 194,464 Bimodal Voters Accreditation System (BVAS) machines to all polling units nationwide has attracted reaction from various quarters.
Naija News reports that while several stakeholders are optimistic about the conduct of free fair and credible elections by INEC with the BVAS technology, others have continued to ally fears of possible hindrances the technology might cause.
It was gathered that the Executive Director of the Centre for Public Accountability, Olufemi Lawson, lauded INEC's efforts to deploy the machines to all polling units.
She noted that it was however necessary for stakeholders to look into the viability of the backup machine when deployed.
Lawson told Punch that "We must understand that the BVAS is a great improvement in INEC's effort in giving Nigeria a credible election come 2023. It gives assurance that the commission will give Nigerians a credible election because we are sure that every polling unit is already covered by the numbers of BVAS available and we already have extra units of BVAS available.
"However, we need to look at the viability of the extra BVAS that will be made available and how well it will serve as a support base for the machine when deployed for use."
Her reaction was a sequel to the disclosure by INEC that of the 194,464 BVAS machines, 176, 846 would be deployed to all the polling units across the country, while an additional 8,809 machines deployed for backups.
Naija News earlier this morning reported that the INEC National Commissioner and Chairman of Information and Voter Education Committee, Festus Okoye told Punch on Wednesday that INEC would deploy a machine each to all the 176,846 polling units across the nation and also each registration area amounting to 8,809, would also get at least two BVAS as a backup in case of malfunction, bringing the total to over 194,464 BVAS machines.
Okoye said "We have 176, 846 polling units in Nigeria. All of them will have a BVAS. Some polling units may still have more than 750 registered voters. We shall deploy additional BVAS to such polling units.
"We have 8,809 registration areas in Nigeria. Each one will have at least two BVAS for purposes of quick intervention in cases of sustained malfunction of BVAS in any of the polling units in each electoral ward.''
However, while reacting to this development, the Executive Director of YouthHub Africa, Rotimi Olawale, remarked that he is confident of a credible election as long as all polling units receive functioning BVAS.
He submitted "If the BVAS will reach all the polling units across Nigeria, in that case, I have utmost confidence that the BVAS will help to strengthen our electoral process.
"If that is not the case, I think, it will expose INEC to political mischief because why will some polling units receive BVAS and others will not? People will begin to read so many meanings to it. The system should be deployed uniformly across the country.''
On his part the National Chairman of the All Progressives Grand Alliance (APGA), Chief Victor Oye, "I wouldn't know if the number of BVAS machines is adequate. INEC knows better what it needs to conduct free and credible elections," adding that all Nigerians want is a free, fair and credible election in 2023.
Also giving his comment about the INEC's BVAS deployment plan the Social Democratic Party (SDP) National Chairman, Shehu Gabam submitted that "Perhaps, only INEC can defend the number of BVAS machines knowing the consequences of compromised polls."