18 People Burnt To Death In Tragic Trailer, Bus Collision In Bauchi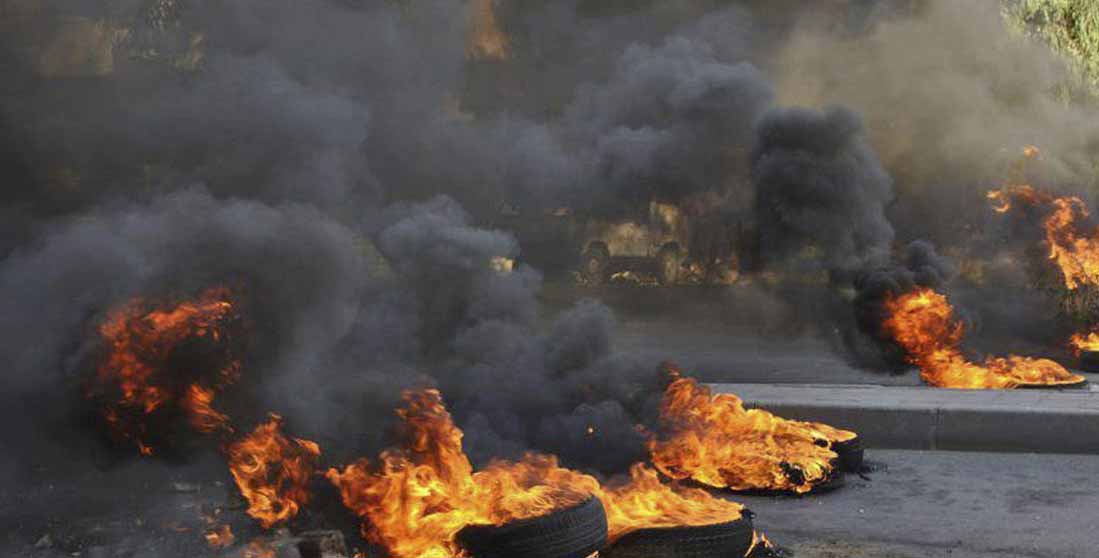 On Wednesday evening, a tragic vehicle accident in Bauchi State reportedly claimed eighteen lives.
Reports reaching Naija News on Thursday morning revealed that 18 people were burnt to death when a trailer and a Hiace bus colluded at Nabardo village along the busy Bauchi-Jos road.
The Sector Commander of Federal Road Safety Corps (FRSC) in Bauchi State, Yusuf Abdullahi, confirmed the sad development to newsmen on Thursday morning, noting that the accident happened around 4:40 pm yesterday at Nabardo.
"Unfortunately, the driver and all the 17 passengers of the bus were burnt to ashes," Abdullahi told Daily Trust.
The FRSC official explained that 21 people were involved in the accident, but eighteen were confirmed dead.
He said, "The accident happened in a bush where no people were around to assist the victims. The moment the accident occurred, there was a fire outbreak, and the whole vehicle and the bus's occupants burnt to ashes, as you can't identify any of them."
According to him, the mass burial of the victims was ongoing by the Nigeria Police Forces Social Welfare officers.
In another news, a truck reportedly crushed an officer of the Nigerian Air Force to death in Ilorin, Kwara State capital.
Naija News learnt that the force men were on duty when the truck with failed brakes slammed into them and crushed one LCPL, Giselle Nanpon, to death.
Another officer, LCPL Yahaya Ayuba, reportedly escaped death but sustained a spinal cord injury in the accident that occurred in the Eyenkorin area, a suburb of Ilorin, the state capital.
It was said that the truck driver attempted to escape the scene after seeing that one of the officers died but was apprehended.
According to PM News, another source told its correspondent that two Air Force officers died in the accident.
An eyewitness who identified himself as Alhaji Pasa reportedly told the journalists that the officers were on duty when the truck crushed two of them and injured another Air force personnel.
According to him, the truck driver was shot in the legs by other officers around after he attempted to escape the scene. The incident caused tension between the Air Force personnel and residents of the community.
The Kwara Secretary of the Community Policing Advisory Committee, Alhaji Shola Muse, told reporters that efforts were being made to restore normalcy in the area.
According to media reports, Muse had called the police command to go to the place to avert any breakdown of law and order because of the brewing tension.