NCDC Confirms 35 New Cases Of Covid-19 Infections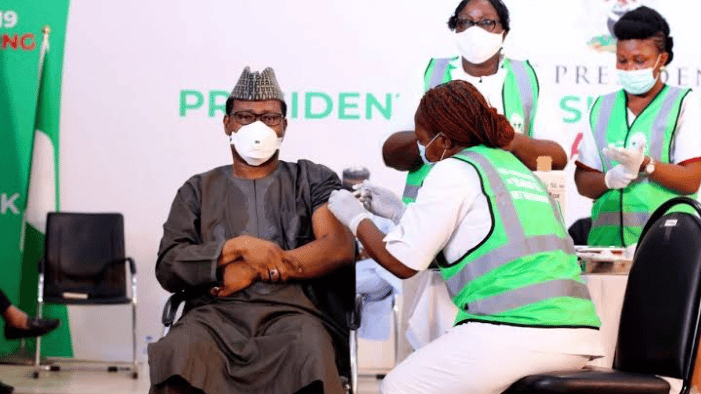 The Nigeria Centre for Disease Control (NCDC) has confirmed that 35 new COVID-19 illnesses were reported in the final week of December 2022.
The NCDC announced via its website on Wednesday that 22 of the cases were registered in the FCT, 10 in Lagos State, two in Delta, and one in Plateau.
The cases were recorded between December 24 and December 30, 2022, according to the center's statement.
Nigeria now has 266,450 infected people and 3,155 fatalities overall since the pandemic broke out in 2019.
According to the NCDC, 3,451 persons have been diagnosed with the virus while 259,841 have received treatment and been released across the country.
Meanwhile, earlier today, Naija News reported that COVID-19 Omicron sub-lineages partly responsible for the current increase in COVID-19 cases in China have not been reported in Nigeria according to the NCDC.
The Director General of the organization, Ifedayo Adetifa said: "The sub-lineages partly responsible for the current increase in COVID-19 cases in other countries i.e., XBB.1.5 and BF.7 have not yet been detected in the country but B.5.2.1 has been seen here since July 2022 and the others are most likely here already. BF.7 and XBB have also been circulating in South Africa since October 2022 but without any accompanying increase in cases, severe illness, or deaths."
"Regardless of COVID-19 variants in different parts of the world, severe disease, admissions, and deaths disproportionately affect the unvaccinated and those with established risk factors i.e., older people, people with co-morbidities, and the immunocompromised. The most important action for Nigerians to take is to get vaccinated against COVID-19 as the vaccine is the most important intervention for preventing severe disease, hospitalization, and death."