2023: Tinubu, Peter Obi, Atiku? Ngige Speaks On Preferred Presidential Candidate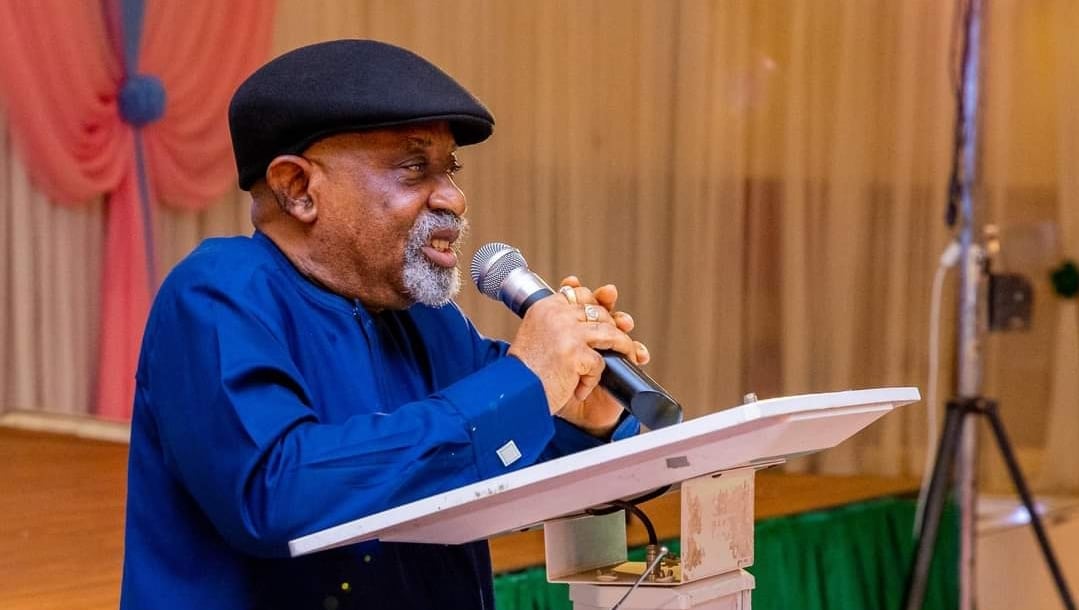 The Minister of Labour and Employment, Chris Ngige, has said the four frontline presidential candidates in the 2023 election are his friends.
Naija News reports that the former governor of Anambra State made this known on Wednesday, while speaking with journalists in his country home, Alor.
The All Progressives Congress (APC) Chieftain said he will not campaign for the emergence or against any of the presidential candidates, in the February election.
Speaking further, Chris Ngige gave details of his personal relationship with the major Presidential candidates,  APC, Bola Tinubu, Peoples Democratic Party (PDP) Atiku Abubakar, Labour Party (LP), and New Nigeria Peoples Party (NNPP) Rabiu Kwankwaso.
He urged Nigerians to rather look at the programmes of the candidates and determine which of them was better than the other, and vote right.
He said: "Malam Kwankwaso, is my friend, I know him too as deputy speaker when he was deputizing Agunwa Anekwe, one of our party's strong men.
"Alhaji Atiku Abubakar, Vice President (former) the Federal Republic of Nigeria was the man who was in the helm of affairs when I was 'kidnapped'- when I was shoved out of office.
"He was standing in for Mr President (Obasanjo), who was in Maputo, and he ordered the Inspector General of Police then, to reinstate me to office.
"I also worked with him in the economic team- National Economic Council as the Vice President. So, I know him, and he is a friend of mine, and we also formed AC together.
"Peter Obi, my brother, my successor and my everything, I know him too and he is a friend. So, how do I campaign against any of them?
"Bola Ahmed Tinubu, my friend again – supportive. During trying times; we formed AC together. I became the known opposition Senator in the Eastern Region under the auspices and platform of the ACN. So, he is not somebody I don't know."