2023 Presidency: Obasanjo Used 'Emi Lo Kan' To Endorse Peter Obi – Keyamo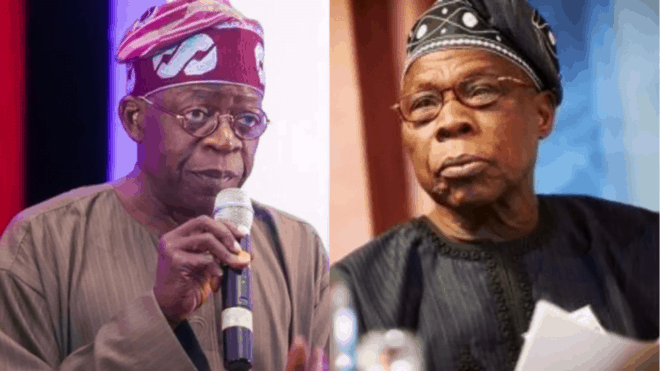 The spokesperson for the All Progressives Congress (APC) 2023 Presidential Campaign Council, Festus Keyamo has opened up on the reason the party's presidential candidate, Bola Tinubu used the phrase 'Emi Lo Kan.'
He explained that the phrase has been taken out of context and misconstrued by many.
Naija News reports that Emi Lokan is a Yoruba phrase meaning it's my turn.
The phrase was popularised by the APC presidential candidate, Bola Tinubu in his June 2022 address in Abeokuta, Ogun State as he pushed for the party's ticket then.
Keyamo, while speaking during an interview on Channels Television's Politics Today on Tuesday, said that Tinubu was not addressing Nigerians when he said it was his time to rule, rather he was speaking to the delegates.
He opined that the use of the phrase was to let the delegates know the importance of having him as the party's presidential candidate.
Taking a swipe at former President Olusegun Obasanjo, the spokesman said that he is using 'Emi Lo Kan' to endorse the Labour Party (LP) presidential candidate, Peter Obi.
According to him, "We saw in Emi Lo Kan, he was not talking to Nigerians. He was speaking to APC delegates in Ogun State where he said 'look, if you want to say those who have invested in this party, it is my turn,'" Keyamo stated.
"Give me the chance to fly the flag of this party. Was he talking to Nigerians? He was not but yet they keep repeating it 1,000 times so that they will look as if he is talking to Nigerians and claiming some kind of moral high grounds.
Obasanjo too was also using Emi Lo Kan in another sense. He was saying that it is the turn of some other people to produce the presidency and that is why he is endorsing somebody."