2023: I Promise To Be Fair, Just To All Nigerians – Tinubu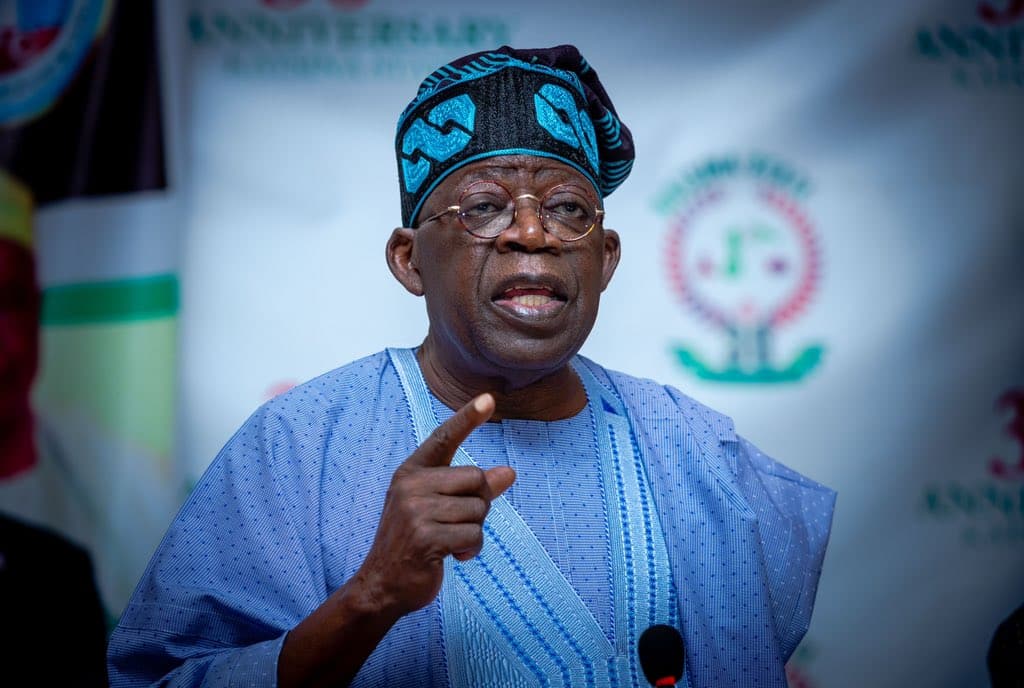 The presidential candidate of the All Progressives Congress (APC), Bola Tinubu, has promised to be fair and just to all Nigerians if elected president in 2023.
Naija News reports that the former Governor of Lagos State made the promise on Tuesday at a town hall meeting in Kano with Muslim leaders from the North West geopolitical zone.
The APC presidential candidate also pledged to lead the nation in love and harmony with the nation's democratic Constitution and Islamic teachings, adding that he has demonstrated a sense of unity and oneness in all his campaigns and would continue to do so.
He, therefore, pledged to conduct himself in public office on the values and ideals of fairness and justice, adding that he would always speak about facts and truths, policies and programmes.
He said: "I promise to be a fair and just leader. This pledge is based on the Islamic teachings on leadership. A leader in a plural society is enjoined to be a leader for all. If elected, I shall govern in harmony with our nation's democratic Constitution.
"More than that, I shall tackle this nation's problems with a commitment to solving them. I say this not as a boast. I say it based on my record. As Lagos governor, I assembled perhaps the most diverse team by any state government. That team was based on competence, not tribal this or regional that. It was not based on the attire one wore or the accent one spoke with, but on the quality of one's ideas and contributions to society.
"If given the chance by Almighty Allah, I will operate in the same spirit of inclusiveness and innovation in order to renew the hope of our people. My highest priorities shall be the protection of our land and prosperity of its people."
Tinubu also appealed to religious leaders to be agents of harmony and hope, not division and disunity, stressing that it was the only way the nation could experience development.
He said: "We all must live together. No one has the right to try to lord over the other. Allah stands against such injustice. And where Allah stands, all bad things must fall.
"Mean-spirited politicians — those thinking only of themselves or those who think they mean more than the nation itself — will go to great lengths to deceive or recruit eminent persons to unknowingly preach division and hatred.
"They cannot win with the truth. So, they will try to win with a lie. But a lie never wins in the end. Those they cannot beat with honesty, they seek to beat them with untruth and falsity. They want to turn servants of God into preachers of division and hateful sentiment."